Clinton County's Sandra Clarkson Stuckman receives prestigious honor for lifetime of 4-H involvement.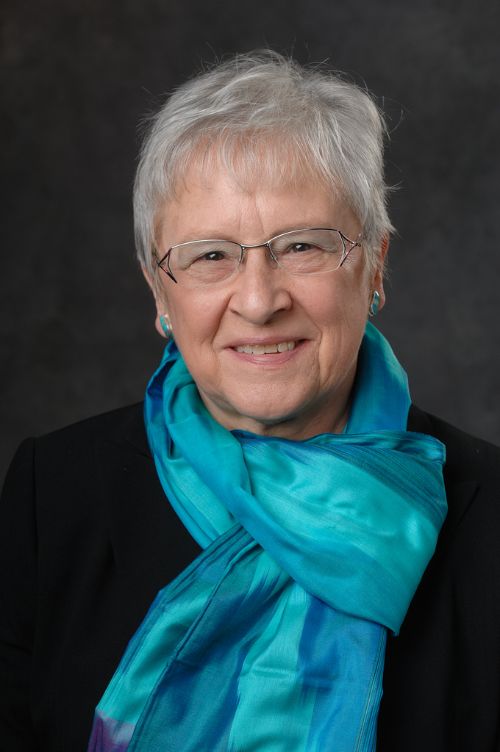 Sandra (Sandy) Clarkson Stuckman, of DeWitt, Mich. was inducted into the National 4-H Hall of Fame on October 12 for her lifetime achievements and contributions to 4-H, including Michigan State University (MSU) Extension's 4-H program. One of the highest honors bestowed on members of the 4-H community, Stuckman received the recognition as a former 4-H member, professional, administrator and current volunteer, supporter and advocate who has been serving her club, community, country and world for more than six decades.
"Sandra Clarkson Stuckman is among MSU Extension's strongest 4-H supporters and we are fortunate to have her as a member of our 4-H community," said Jake DeDecker, state leader for Michigan 4-H. "Sandy's commitment to 4-H has been a lifelong journey. Starting as a 4-H member herself as a youth, growing into a 4-H professional and administrator, and now as one of Michigan 4-H's most significant donors and advocates, Sandy has forever left her imprint on 4-H."
An Indiana 4-H alumna, Sandy earned her bachelor's degree from Purdue University. She came to MSU for her master's degree after working for Cornell Cooperative Extension for six years. She began her MSU career as an MSU Extension home economics agent, later serving as a regional MSU Extension director and then state 4-H leader of Michigan 4-H Youth Development from 1991 to 1998. Under her leadership, the Michigan 4-H China Project and the 4-H Chinese Art Exchange were established. In 1993, she oversaw the official opening of the Michigan 4-H Children's Garden, the first garden of its nature in the nation on a university campus.
During her tenure as state 4-H leader, Sandy also served as trustee and secretary of the Michigan 4-H Foundation Board of Trustees, a role she embraced and enjoyed. Sandy became a loyal 4-H donor with major gifts for both the Michigan 4-H Children's Garden and the Vision 2021 Campaign for Kettunen Center, a capitol project to enhance Michigan's 4-H youth development conference center. She became a strong partner for this campaign, helping to advocate support from Michigan Farm Bureau (MFB) and its members toward this campaign.
In 1998, Sandy assumed the role of MSU Extension director of diversity. Diversity, equity and inclusion (DEI) have always been key to Sandy. As such, Sandy helped build MSU Extension and 4-H's DEI efforts and staff training to help develop an understanding and appreciation for diversity and multiculturalism. After retiring in 2002, Sandy continued as an MSU Extension diversity facilitator and remained a dedicated 4-H supporter. In 2014, Sandy was elected Michigan 4-H Foundation honorary trustee for her continued advocacy and support for 4-H.
In 1998, Sandy created a named 4-H endowment with gifts made in her honor. She has continued to grow this perpetual fund over the past 20+ years, which supports 4-H leadership training scholarships. Since then, Sandy and her husband, Noel, have remained committed to 4-H as leadership donors and campaign volunteers through the Michigan 4-H Foundation. From 2014-2018, Sandy and Noel were members of the 4-H Leadership 10 – a group of 10 couples who provided leadership for the Campaign for Michigan 4-H's Future. This campaign raised $13.3 million for Michigan 4-H, including more than $2.1 million to grow and build county 4-H endowments. Sandy co-hosted a 4-H retiree fundraising event, engaging 4-H retirees in contributing more than $200,000 towards a match pool for county 4-H endowments, becoming lead donors themselves. Sandy provided leadership to the local 4-H endowment campaign in Clinton County, hosting a kickoff event that led to a successful $50,000 local campaign. Most recently, the Stuckmans documented an estate gift to grow their 4-H endowment, as well as to support several additional endowments at MSU. With a majority of their support through endowed funds, their generosity will continue to serve 4-H youth and students for generations to come.
Throughout her retirement, Sandy has been well-known to volunteer her time to 4-H. She helps to plan and organize the Clinton County Friends of 4-H Silent Auction, where she also is known to annually donate and purchase items to directly support the local 4-H program. She also served several terms on the planning committee for the Michigan 4-H Retiree Reunion, a biannual event to keep former Michigan 4-H staff connected to and advocates of the Michigan 4-H program.
Sandy and Noel also provide leadership and support for the East Lansing Agriculture Club, the Barn Preservation Network, the YMCA, and are active MFB members. They served as leadership donors, campaign volunteers and student mentors for the FarmHouse Fraternity and are donors and advocates for Purdue University. They were honored for their service to and support with the MSU College of Agriculture and Natural Resources Distinguished Service Award in 2018 and the Michigan 4-H Citation Award in 2016. They were also honored with the Ruby C. McSwain Outstanding Philanthropist Award from the National Agricultural Alumni and Development Association in June 2020.
For her lifetime commitment to 4-H, Sandy joins the ranks of other notable members of the 4-H community in the National 4-H Hall of Fame, which recognizes and celebrates 4-H volunteers, faculty and staff, pioneers, donors and others who have made a significant impact on 4-H at the local, state and/or national levels.
"We are overjoyed for Sandy to be recognized at the national level for all she has done for 4-H, both in Michigan and Indiana," remarked DeDecker. "It's a well-deserved honor."
Nominated by MSU Extension Michigan 4-H Youth Development and the Michigan 4-H Foundation, Stuckman was one of 20 people inducted during the ceremony held at the Kellogg Conference Hotel at Gallaudet University in Washington, D.C.
Honorees were presented with a National 4-H Hall of Fame medallion, plaque and memory book during the ceremony. The National 4-H Hall of Fame was established in 2002 as part of the Centennial Project of National Association of Extension 4-H Agents in partnership with National 4-H Council and National 4-H Headquarters at the United State Department of Agriculture.
"We are proud to recognize the 2021 National 4-H Hall of Fame honorees for the passion, dedication, vision and leadership they have shown toward young people during their many years of service to 4-H," said Jeannette Rea Keywood, National 4-H Hall of Fame Committee Chair.
Visit the National 4-H Hall of Fame website for more information about previous inductees. To learn more about Michigan 4-H, visit the Michigan 4-H website.
The Hal and Jean Glassen Foundation made a $100,000 gift to establish a new 4-H endowed fund with the Michigan 4-H Foundation to support the
Michigan 4-H Shooting Sports Program.
The Hal and Jean Glassen 4-H Shooting Sports Endowment Fund will provide funds for training and equipping 4-H shooting sports volunteer instructors and youth statewide. An endowment is a fund that is held permanently. The corpus of the fund is invested and held intact, and the earnings from the fund are used to support 4-H programs.
"Endowments are the gifts that keep on giving," said Tom Huggler, president of the Glassen Foundation. "We have been supporting the 4-H Shooting Sports Instructor Training Workshop annually for about 20 years. We established the endowment so it can be funded in perpetuity."
The Glassen Foundation's focus is on environmental and outdoor education, shooting sports programs and enhancing wildlife, and animal welfare research.
"The foundation formed when Hal and Jean died in the 1990s," Huggler said. "They had no children, but wanted to do good work."
Hal and Jean Glassen were avid hunters, outdoor enthusiasts and wildlife conservationists. The Glassen Foundation was formed to continue their lifelong ambitions and goals. Hal, a University of Wisconsin graduate, was a partner in the Lansing law firm of Glassen, Rhead, McLean, Campbell and Schumacher and practiced law for 62 years prior to his death in 1992. Jean was the first woman to graduate from the University of Wisconsin. With a degree in bacteriology, she pursued a career as a biologist with the Michigan Department of Public Health.
"The Michigan 4-H Shooting Sports program is going to be a key component and contributor to the growth of shooting sports, but also to the reach for excellence in the competitive aspects of shooting," he said.
The Glassen Foundation has been a Michigan 4-H donor and partner for the past 20 years. They have annually supported the 4-H Shooting Sports Volunteer and Instructor Training Workshop at Kettunen Center. In 2017, they provided a gift to expand resources for the shooting sports program with the purchase of a trailer to store and transport training equipment. They have also given to Project KATCH and Kettunen Center's outdoor education program previously.
"The new endowed fund will provide continuous support of our shooting sports volunteer training workshops, ensuring this project's
growth and sustainability for years to come," said Laura Quist, MSU Extension program coordinator for 4-H Shooting Sports.
Quist explained that hunting and shooting is a popular family activity throughout Michigan. Like any content area, the project is the "hook" that can attract a new audience to the 4-H program. While engaged in hands-on learning experiences, youth practice safe handling of equipment, gain natural resourcesrelated knowledge and skills, and engage in ethical behavior, sportsmanship and stewardship activities. In the process, they learn critical life skills, such as leadership, self-esteem, self-discipline, goal setting, communication and record-keeping.
"We apply the same learn-by-doing approach to shooting sports that you'll see in any other project area," Quist said. "Shooting sports volunteers are a highly trained, dedicated group of individuals, who receive more hours of coaching than any other volunteer group across our organization."
4-H shooting sports volunteers participate in a 15-hour workshop to become certified instructors to offer live-fire activities with 4-H members. Instruction covers skill content, safety, risk management and youth development topics. These workshops are in turn provided by a subset of these volunteers, who are experienced content experts, certified to co-lead these workshops by National 4-H Shooting Sports.
"This gift will allow Michigan 4-H to annually send new trainers to these National 4-H trainer events, to help ensure our program, workshops and curriculum are consistent with standards set for 4-H programs nationwide," Quist said.
"Already in 2020, Michigan 4-H Shooting Sports has hosted four regional training workshops, offering instruction in archery, shotgun and hunting and wildlife disciplines. Partially funded by the Glassen Foundation's past gifts, these workshops are bringing new volunteers and members into our fold," she added.
Kalkaska County 4-H was able to use these workshops to attract new volunteers and families. After certifying two new archery instructors
in January, their inspired volunteers turned around and recruited an additional two more volunteers. Together, this team offered a new
archery program that recruited 32 youth into a new archery club. Of those youth, 75% of participants are brand new families to 4-H. Due
to their large response, they have incorporated science, technology, engineering and math (STEM) activities into their club meetings, so
youth participate in hands-on science activities while they await their turn with the bows. Other counties have similar stories to share.
Thanks to the Glassen Endowment, Michigan 4-H plans to send a volunteer team to the National 4-H Shooting Sports Trainer workshop
in Virginia, scheduled for October 2020.
In 2016, Suzanne Threadgould created an endowment in honor of her husband's life and career with Michigan 4-H. Recently, she made an IRA charitable required minimum distribution gift to grow the fund, increasing the impact for generations to come.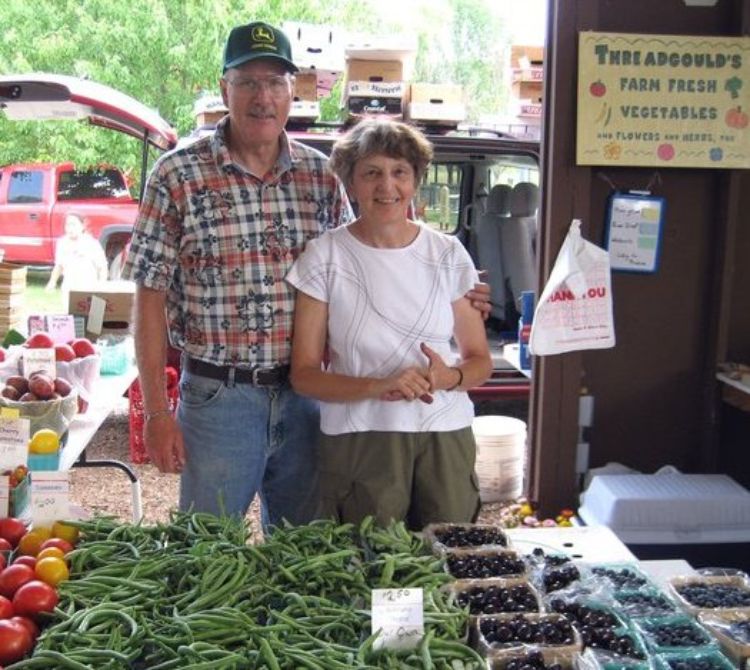 Suzanne Threadgould established the Earl W. and Suzanne Threadgould Endowment for Ingham County 4-H with the Michigan 4-H Foundation in 2016 to honor her husband's life and career with Michigan 4-H. Late last year, Suzanne expanded her gift, increasing the many ways the fund will benefit Ingham County 4-H'ers for years to come.
"My husband had been a 4-H youth agent at one time, and we were always involved with 4-H," Suzanne Threadgould said. "4-H is so good for kids. I think it's important for kids to get involved in 4-H."
An endowment is a fund that is permanently restricted — the corpus of the fund is invested and held intact, and the earnings from the fund are used to support the 4-H program each year. Endowments provide a dependable and perpetual source of funding that, combined with other annual support, ensures that 4-H opportunities are always available for youth.
The Threadgould endowment provides annual support for Ingham County 4-H youth leadership and recognition. The fund may also be used to support out-of-county 4-H experiences for youth and to encourage and recognize 4-H youth engagement and leadership in Ingham County.
"I decided now would be the time to do it," said Suzanne. "My husband always wanted to give back to 4-H."
Earl was a long-time Wayne County 4-H member and earned his bachelor's degree from the Michigan State University College of Agriculture and Natural Resources. After college, he served in the Peace Corps, traveling to El Salvador to work with the Central American 4C program, the sister program to 4-H. Earl and Suzanne met and were married while serving in El Salvador. They returned to Michigan and Earl pursued a master's degree, while Suzanne went back to earn her education degree, both from MSU.
Earl continued his service to 4-H by becoming a 4-H youth agent with MSU Extension in Ingham County for 25 years. He also served as president of the Michigan Association of Extension 4-H Youth Staff and helped facilitate hosting the National Association of 4-H Youth Agents Conference in Michigan in 1996. Earl was an avid gardener and market master of the Meridian Township Farmers Market for over 20 years. The Threadgoulds were well-known for Threadgould's farm-fresh vegetables, flowers and herbs.
Suzanne taught elementary school in Mason and Holt, Mich. mostly as a substitute teacher, but had a few longer-term positions over the years. She enjoyed working with children, and as such served for many years as the administrative 4-H volunteer leader of the East Alaiedon 4-H Club in Ingham County. The club boasted well over 50 members at times, including the Threadgould's children, and 15 volunteer project leaders.
"We did conservation, entomology — my son was very into entomology at the time — as well as flowers and vegetables," she recalled. "My daughter did sewing, although I didn't lead it … I was the administrative leader for quite a while."
"We had 50-60 4-H club members at one point. We always met at the Alaiedon Township Hall. It was a great place to meet. Our members exhibited their projects at the Ingham County Fair."
After Earl passed away in 2011, Suzanne created the Earl Threadgould 4-H Scholarship Award in his memory with annual gifts. This award provides an annual post-secondary education scholarship to an Ingham County 4-H youth.
"Earl was very passionate about the 4-H youth in Ingham County," said Glenda Weiss, Ingham County MSU Extension 4-H program coordinator. "Growing up in the 4-H program, I remember the encouragement he gave to strive toward goals such as state awards. This scholarship allows our current 4-H members to continue to reach their goals for their future."
By creating the Threadgould endowment five years ago, Suzanne has ensured an annual source of income for the Threadgould Award and other support for Ingham County 4-H for generations to come.
Suzanne decided to increase her investment in Ingham County 4-H by growing the Threadgould endowment with an additional gift in December. She opted to make this additional investment through an IRA charitable required minimum distribution (RMD) gift, commonly called the IRA charitable rollover. This type of gift allows donors aged 70½ or older to donate to charity each year by transferring an amount directly from an IRA to a charity, such as the Michigan 4-H Foundation, and thereby reducing their taxable income for the current tax year.
"I needed to give some money away and it was to my advantage to make the gift," said Suzanne. "I might even decide to do it again."
Now by investing in, and growing the Threadgould endowment, Suzanne has ensured the fund will continue to have an impact on many generations of Ingham County 4-H youth. To date, 11 Ingham County 4-H youth have received the Threadgould Scholarship to pursue post-secondary education.
Learn more about giving to 4-H, endowments and IRA charitable rollover gifts.