Alger County Michigan 4-H alumna Kennedy DeFrancesco participated in many state and national 4-H events during her years in 4-H. However, 4-H Capitol Experience was most life-changing, igniting plans for a political science degree and a career in law.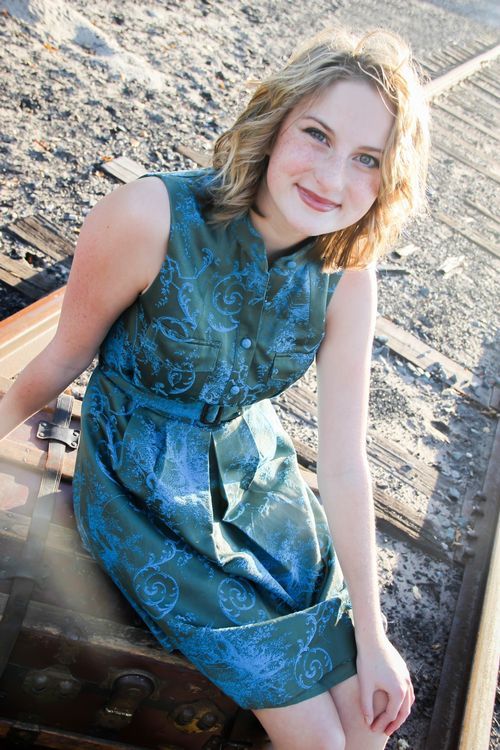 Alger County 4-H alumna Kennedy DeFrancesco has served as a Michigan 4-H Foundation youth trustee since January 2020, giving her time as a means of giving back to a program she says gave her so much. As a former member of Michigan State University Extension's 4-H Youth Development Program, she participated in Alger County's Munising 4-H Club for eight years in the 4-H project areas of crafts, sewing, scrapbooking, leadership, civic engagement and community service. Through her experiences with 4-H, she developed critical life skills and found a passion for a career path that she is actively pursuing today.
"I am very fortunate that I was able to be involved in 4-H," DeFrancesco said. "4-H programs create situations in which our youth can be inspired for their futures and provides them the motivation that they have the ability to make a difference."
Her 4-H experience gave her the courage to stand up for what she believes in and provided her with the skills to be a good and effective leader. DeFrancesco also met people with shared interests who became lifelong friends.
"4-H impacted my life in more ways than I can say. I would not be the person I am today if I had not had the 4-H experience in my life," she added. "4-H guided me down the path I needed to pursue to achieve my goals."
According to DeFrancesco, one of the greatest life lessons she learned in 4-H was the importance of community and leadership. 4-H was also one of the first places she felt fully accepted and surrounded by people that genuinely supported her.
"Being able to have the courage to take charge and not be afraid to speak up for what I believed in was instilled in every 4-H member. Through this leadership and sense of a community, I was able to become my own individual and discover different things that interested me, and it is still something I strive for today," she said.
DeFrancesco worked to develop her leadership skills through statewide events such as 4-H Exploration Days, 4-H Capitol Experience, the Michigan 4-H State Youth Leadership Council, the Michigan 4-H Youth Leadership and Global Citizen Spectacular, as well as national events like 4-H Citizenship Washington Focus and National 4-H Congress.
"Although I have a countless number of amazing 4-H memories, I would have to say my ultimate favorite would be attending National 4-H Congress. This event was organized so beautifully and was so incredibly fun. All the people in the Michigan group were immediately fast friends, the adult chaperones were the coolest, nicest people. Everything I was able to experience during that event was so fun and educational. I am so grateful that I was able to have such an amazing experience at this particular event. I would encourage any eligible 4-H member to go if they have the opportunity!"
However, DeFrancesco says that 4-H Capitol Experience is the event that ultimately helped her find her career choice. 4-H Capitol Experience is an annual conference that helps prepare youth for active citizenship by focusing on civic engagement and public policy. DeFrancesco was excited that she was able to attend a real-life Supreme Court hearing, watch the proceedings of the Senate or House of Representatives, learn to write bills, and meet with real politicians to talk about the validity of the bills. She also met Gov. Whitmer (a senator at the time) who signed the mock bill presented by 4-H'ers at the event.
"4-H was responsible for my chosen path for my education and career. I attended lots of awesome 4-H events around the United States and had the absolute best time at each one of them, but it wasn't until one specific program that I realized this is what I needed to be doing in my life: 4-H Capitol Experience, it gives 4-H members a whole governmental experience."
"This event gave me a real life look at the inside proceedings of our state government," DeFrancesco stated. "The experience spurred my love for governmental proceedings. I returned home and told my mom that I had decided to go into political science. I now have my bachelor's in political science and am looking to pursue a career in law. I don't think I would be on the same path I am today if it weren't for 4-H!"
Currently working towards a master's degree in philosophy at Eastern Michigan University, DeFrancesco earned her bachelor's degree in political science from Ferris State University, where she was a member of the Speech and Debate Team, Model United Nations (UN) Club, and focused on women's advocacy.
"My 4-H career helped shape the decisions I made for my future. By participating in 4-H programs throughout high school, I discovered a passion for leadership, political science, and the need to help make a difference."
DeFrancesco continued, "If you are thinking about joining 4-H, please do it. You will meet so many amazing people, get to experience so many different incredible opportunities, and be a part of an amazing community who will support you continuously."
"4-H has enhanced my life in so many ways and continues to do so. I am so grateful for being a part of this community. I can honestly say that it has changed my life for the better, therefore I am confident it will positively change others."
To learn more about becoming involved with Michigan 4-H as a youth member or adult volunteer, visit the Michigan 4-H website.
Many of us likely recall being told that breakfast is the most important meal of the day. To highlight the importance of starting the day off right, the Michigan 4-H Children's Garden now features a theme garden dedicated entirely to the first meal of the day.
The Breakfast Garden features plants that go into making our breakfasts, including a coffee plant, pomegranate, orange, maple, pancake, tomatoes, peppers and chives. In addition, four smoothie planters were added which feature some of the popular smoothie flavors including: a tropical smoothie, strawberry-banana smoothie, green smoothie and smoothie grains.
"We had a Cereal Bowl Garden and the space next to it has traditionally been planted in a fall perennial aster that was not very exciting," explained Norm Lownds, Michigan 4-H Children's Gardens curator. "As we were working in the garden we started talking about what to plant in that area and decided that we could expand beyond the cereal bowl to the entire breakfast. It then only took us a few minutes to come up with a list of possible plants. Once we were that far we had to do it."
The smoothie planters were a donation from Earth Box many years ago, however the Breakfast Garden is in need of a sponsor. If interested in sponsoring this garden, contact greenca5@msu.edu.
In addition, a few updates and restorations were also completed in the Michigan 4-H Children's Gardens over the summer bringing the garden to its natural splendor.
The planter boxes were replaced and a self-portrait station was added to the Sunshine Garden Gallery wall. The gate to Bogue Street, the benches in the Friends Terrace and the spitting frogs gate were all repainted.
As part of one of the National Science Foundation (NSF) grants garden staff are collaborating on, a Smell Scavenger Hunt has been added through the garden. It has been very popular and is getting more and more visitors to stop and smell the flowers (and the leaves). In addition, more QR codes will be added to the signs so that visitors can discover even more information if they are interested.
Over the summer the family programs had a different emphasis each month with activity bags given out to visitors, a StoryWalk book that connected to each theme and additional online materials, information, and activities. These self-guided programs have worked well and have been very well-received by 4-H Children's Gardens visitors.
After graduating from Central Michigan University in spring 2021, Mecosta County 4-H alum Kiara Cushway sent a follow-up letter thanking Mecosta County 4-H once again for her 4-H scholarship, citing 4-H for helping in her educational and career choices.
By Abbey Miller
Mecosta County 4-H alumna Kiara Cushway was involved in Michigan 4-H, Michigan State University Extension's youth development program, for 14 years. She started out as a member of Big Rapids Community Club and spent most of her 4-H career as a member of Grant Center Pioneers 4-H Club.
"4-H was one of the most memorable experiences I had growing up and played a large role in shaping me to become who I am today," Cushway said. "The life lessons I learned and the skills and friendships I gained during 4-H, as well as the connections I forged with my animals, have meant a lot to me and have helped foster my passion and love for animals and nature."
Cushway participated in a variety of 4-H project areas, including turkeys, pigs, ducks, arts and crafts, flower arranging and basketry, among other things. She attended the Mecosta County 4-H Camp as a child, and was a 4-H camp counselor.
"4-H helped foster my love for learning and taught me many valuable skills that helped me succeed in school and as a developing member of my community," she said. "4-H also provided me with mentors who were invested in my success and who believed in my abilities and were willing to help me grow and learn. As a young person, these relationships and opportunities meant the world to me and helped me grow into the person I am today."
She continued, "When I was young, pledging my head to clearer thinking, my heart to greater loyalty, my hands to larger service and my health to better living may have just been words that were spoken at meetings or before shows. But as I have grown and developed, they have become a mantra that I strive to live by. The meaning behind these words and the actions required by them encourage me to use the lessons I have learned in 4-H to work towards making the world a better place in whatever ways I can."
After graduating from Big Rapids High School, Cushway received the 2017 Mecosta County 4-H Scholarship from the Mecosta County Fair Board that she applied towards her post-secondary education at Central Michigan University (CMU). During her undergraduate years, she had the opportunity to study abroad and complete a variety of research projects. She earned a bachelor's degree in biology in spring 2021.
Ever grateful for the foundation the 4-H program provided her and for the financial support of the scholarship, Cushway sent a follow-up letter thanking the Mecosta County 4-H community after her graduation.
"I am very thankful for the support of Mecosta County 4-H and its investment in my future," wrote Cushway. "I would not have had the flexibility and opportunity I did without the support I had from groups like yours. I am also very thankful for the experiences, lessons learned, friends made and skills that I acquired during my 4-H years participating in the Mecosta County 4-H program. The memories I have from 4-H are some of the best I have, and 4-H was an integral part of the foundation of my educational and life success!"
Cushway also shared some of the highlights of her college experience at CMU. This included a faculty-led study abroad in New Zealand and a semester abroad in Ecuador and the Galapagos Islands where she studied tropical ecology in the rainforests of the Amazon, island biogeography in the famed Galapagos Archipelago and marine ecology in the Pacific Ocean. Cushway was also engaged in a CMU research lab that was focused on native freshwater mussels. Through the lab, Cushway conducted her own research in Michigan rivers, presented at local, state and national and international conferences, and submitted her work for publication. Cushway's prestigious efforts at CMU were honored with the 2021 CMU Provost's Award, a group of awards given to only 10 outstanding undergraduate students.
With her undergraduate work complete, Cushway plans to continue her education at Texas State University where she has obtained a fully funded graduate assistantship and she will pursue a master's degree in aquatic resources. Cushway credits 4-H for helping to shape both her educational and career choices.
"When I graduated high school, I was unsure about what I might want to pursue, but because of 4-H, I knew that I loved working with nature and animals. When I found the biology program and the scientific research that I eventually became involved in, it felt natural to fall into a path that involved animals and conservation. My experiences with 4-H left me very well prepared for both working with and caring for animals in a research setting and designing and conducting scientific research. The love that I have for animals and science that 4-H fostered within me became one of the driving forces behind my post-secondary education, and the feeling of being a part of something bigger and better than yourself that came with being a part of 4-H is something I strive for as a student and a future career professional."
Beyond helping set her down her current path in life, Cushway also thanks 4-H for helping to develop life skills that benefit her personally and professionally.
"The life lessons that I gained through 4-H have been both multitudinous and indispensable. Caring for my animal projects taught me responsibility and dependability and helped me develop a strong work ethic. Completing record books for my market animals taught me how to conduct basic research and balance and calculate budgets. Working with other 4-H members and clubs taught me collaboration and how to be an effective member of a team. Working with animals also taught me that practice, patience and preparedness can take you far in life, but that it is also important to be willing to be flexible and adapt to situations when things don't go as planned."
When asked one of her most memorable 4-H experiences, Cushway recalled one of her first times showing chickens, at 5 or 6 years old as a Cloverbud, a 4-H program for 5- to 7-year-olds. She was very shy and terrified to participate in showmanship. Her parents and sisters had practiced with her to prepare, and she knew exactly what to do, but froze in front of the judge.
"I probably would have quit then and there," she said. "But, an older girl came up and helped me walk through the showmanship. Her encouragement gave me the confidence to finish the show, and her willingness to help a little kid she didn't even know has stuck with me, and I think this really embodies what it means to be a 4-H'er."
Cushway highly recommends 4-H to everyone, she says. "The life lessons I learned and the friendships and skills I developed during my years in 4-H are invaluable to me and have helped me in almost every aspect of my life. The memories I have of 4-H will always be dear to me, and the experiences, connections and opportunities that I had are something that I hope all children could have access to during their formative years and as they are growing to become a part of our local and global communities."
To learn more about becoming involved with Michigan 4-H as a youth member or adult volunteer, visit the Michigan 4-H website.
Miller is charged with overseeing the organization's operations and facilitating its strategic development under the direction and guidance of the Michigan 4-H Foundation Board of Trustees and in collaboration with MSU Extension and University Advancement.
Abbey Miller has been named director of the Michigan 4-H Foundation. She is charged with overseeing the organization's operations and facilitating its strategic development under the direction and guidance of the Michigan 4-H Foundation Board of Trustees and in collaboration with Michigan State University (MSU) Extension and University Advancement. She begins this new role on June 19.
"The board is excited to re-establish this important role within the Michigan 4-H Foundation," said Tom Bosserd, president of the Michigan 4-H Foundation Board of Trustees. "This position provides critical leadership for the foundation's strategic plan and supporting donor relations. We look forward to working with Abbey in this role."
The Michigan 4-H Foundation is a not-for-profit 501(c)(3) organization that supports the mission and vision of MSU Extension 4-H Youth Development statewide. The foundation receives donations from individuals and organizations to support 4-H youth development learning, training and activities.
Miller has a long history with the foundation, beginning in 2001 when she was hired as a graphic designer. Later, she became the organization's communications manager and soon after added annual giving to her responsibilities.
"4-H has always been an important part of my life," Miller explained. "From my early days as a member myself to watching my kids thrive in 4-H now. It has been intertwined in my personal life and my career. I am excited to take on these new responsibilities and work with a board of trustees who continue to focus on youth development and life skills."
In 2017, Miller's role expanded to include donor communications for MSU Extension and in 2019, she added donor and alumni communications for the MSU College of Agriculture and Natural Resources (CANR). Miller worked closely with CANR Advancement and University Advancement staff, supporting major gift storytelling and donor and alumni event communications.
Julie Chapin, director of MSU Extension's children and youth programs, state 4-H leader and Michigan 4-H Foundation secretary, said Miller's knowledge of the foundation and commitment to youth development make her a perfect fit for the position.
"We are thrilled to have Abbey taking the helm as the next director of the Michigan 4-H Foundation," Chapin said. "Her 20 years of experience with the foundation and deep knowledge of 4-H philanthropy have equipped her for success as the Michigan 4-H Foundation director."
Miller has bachelors' degrees in animal science and in agriculture and natural resources communications from MSU and a certificate in developing annual sustainability from The Fundraising School at Indiana University's Lilly Family School of Philanthropy.
Miller lives with her husband and two children in rural Ionia County where they are active in 4-H. In 2013 Ionia County 4-H named her Volunteer of the Year.
To learn more about the Michigan 4-H Foundation, visit http://www.mi4hfdtn.org/ .
In northeastern Michigan, the fight against microplastics in the Great Lakes is being championed by the Alpena 4-H Tech Changemakers.
In this era of beach clean-ups, plastic bag bans and plastic eating bacteria, it seems like everyone is trying to answer the question: How do we "turn off the tap" on plastic pollution in our bodies of water? We've heard from legislators, scientists, environmentalists and surfers, but perhaps the greatest voice in the fight against single-use plastics, also called microplastics, is that of our youth.
In northeastern Michigan, the fight against microplastics in the Great Lakes is being championed by the Alpena 4-H Tech Changemakers. The 4-H Tech Changemakers, a Michigan 4-H program of MSU Extension, is turning the tide on single-use plastics in Michigan through conversation and education.
The 4-H Tech Changemakers project is made possible by a partnership between Microsoft and National 4-H Council through the Michigan 4-H Foundation. This partnership provided grants for local 4-H programs to empower youth to address community issues through technology. As a result, youth develop valuable leadership skills, make strong community connections and prepare themselves for a lifetime of making positive change.
Alpena is just one of the 91 communities across 15 states with 4-H Tech Changemakers teams, all of whom are finding technological solutions to local challenges. In Alpena, youth decided to address a community issue that was very close to home: the protection of the Great Lakes.
Since their home is nestled on the shores of beautiful Lake Huron, the residents of Alpena have a special and direct connection with the Great Lakes. However, it turns out that not everyone is aware of the negative effect that their connections may have on the lakes themselves.
Through a series of educational presentations to community groups like the Alpena Rotary Club, Kiwanis Club and the Alpena Community College Association of Lifelong Learners, 4-H youth have started some important conversations. In the presentations, youth educate community members about the sources of microplastics, the harm they present to wildlife and human health, and solutions to the problem on individual, community and national levels.
The youth also engage in community service through cleaning up beaches and volunteering at community events to promote waste-reducing practices. In addition, the youth used their tech literacy to design a website dedicated to marine debris education, with resources specific to the Great Lakes region.
As a result of their hard work, there have been great changes in the approaches of the Alpena community. Businesses and organizations contact the 4-H Tech Changemakers, seeking their wisdom and guidance in reducing their organizational waste. Currently, the youth are partnering with a local theater to implement new recycling and compost bins, bulk candy counters, and a "bring your own container program" for popcorn and soda. The Friends of the Alpena Farmers Market have also been inspired by the youth to write a grant for reusable bags. Throughout the city, the 4-H Tech Changemakers are helping Alpena residents chart the course for a healthier Great Lakes region.
An estate gift from Gogebic County 4-H alum Lewis Bordeaux will help sustain the work of the Michigan 4-H Foundation and its support for Michigan 4-H Youth Development.
In appreciation for the solid foundation 4-H provided to his life, Bordeaux made a planned gift to 4-H in the area of greatest need by naming the Michigan 4-H Foundation as a beneficiary of his estate. He passed away on July 23, 2022.
Bordeaux was a University of Michigan graduate who began his career abroad in 1970 as an international affairs and training specialist. He was located in the Middle East with the Raytheon Corporation and Avco Overseas Corporation, serving as an English language instructor and interpreter for the Royal Saudi Air Defense Corps and the Royal Saudi Coast Guard. Bordeaux then worked for 20 years as a flight services and safety instructor and director for English language and computer training for the Saudi Arabian Airlines. He retired in 2007 after serving 10 years with the Booz Allen Hamilton Company as a senior training specialist with the Royal Saudi Navy, though he continued to serve as a special training consultant for the Saudi Arabian Airlines.
Bordeaux, who was inducted into the Michigan 4-H Emerald Clover Society in 2010, shared that his experience as a Gogebic County 4-H member prepared him for his career and life abroad. He served as a member of county, Upper Peninsula and state 4-H service clubs; a National 4-H Conference delegate in 1962 and a Michigan IFYE delegate to Japan in 1966. He was also a U.S. Peace Corps volunteer to India in 1968 and was a life member of the IFYE Association of the USA, attending 30 European IFYE conferences, three U.S. National IFYE Conferences and three World IFYE Conferences. As an IFYE USA Association member, Bordeaux contributed to the ongoing involvement of 4-H youth members in intercultural learning activities at local, county, state, regional, national and international levels. He served on the National IFYE Association board from 1998 to 2001.
Bordeaux's estate gift qualified him for membership in the Cornerstone Society. Donors who document a planned gift are recognized as A.G. Kettunen Society members. Established in 2007, this society provides lifetime recognition to donors who have made documented future gifts to 4-H. It allows donors to share their wishes and the impact they would like to see their gifts make to benefit Michigan's youth. A.G. Kettunen Society members receive a recognition certificate, permanent acknowledgement as legacy donors in the annual report, and, for gifts that exceed $25,000 at maturity, recognition as Cornerstone Society members.
The Michigan 4-H Foundation invites any donor considering a planned gift to contact the foundation at 517-353-6692 to verify that the intent of the gift can be met.
In 2022, the Michigan 4-H Foundation received a generous in-kind donation of China porcelain art from Wu-Hiung and Jusina Tseng of Cary, North Carolina. The couple previously resided in Michigan and were in the process of relocating out of state. Instead of moving the art with them, the Tsengs decided to donate the pieces to support youth China art programming and education. After a search online, the couple found Michigan 4-H, thanks to the 4-H China Art Exchange program, and reached out to see if their gift could help to support similar youth programming.
The Michigan 4-H Foundation is working with fine art auction company DuMouchelles to offer these items for sale, with the proceeds supporting Michigan 4-H global and cultural programming. The art collection has been separated into three tiers of items to be offered at three different times. The first sale took place in April and the second in May. Items in the third tier will be available for preview June 24–28 at www.dumoart.com/ to be sold at June 29–30.
The auctions will contain items from multiple entities. To receive a list of the lot numbers from the Michigan 4-H Foundation, please contact Julie Arter at jarter@msu.edu or 517-353-4437.
The Michigan 4-H Creative Arts Celebration has seen many changes over the years, and Sanilac County 4-H volunteer Terry Bell has been there to see many of them. A longtime participant, Bell has been attending the celebration for more than 20 years and six years ago, joined the planning committee as a way to get involved with 4-H outside of her county.
"I thought it sounded fun," said Bell. "This has been a workshop that has been a favorite of mine over the years."
The Michigan 4-H Creative Arts Celebration, formerly known as the 4-H Visual and Performing Arts Workshop, is an annual event held by Michigan 4-H, the youth development program of Michigan State University Extension. By attending, 4-H adult and youth teen leaders learn new ideas for working with youth in crafts, sewing, clothing and textile, creative writing, cooking, and visual and performing arts projects. The goal is that participants will take the knowledge and skills they gain back and teach youth in their communities.

"It is really great to watch the youth usually start out really shy at the beginning of the weekend and by the end of the weekend, they are out of their shell," said Bell. "It is also great to watch them light up when they are able to master a new skill and be excited about it. You can be pretty sure that they are going to take it home and show it to at least one person outside of their family and probably teach it to someone else."
For Bell, the value was not just in learning new crafts and new ways to teach old crafts, but also in sharing ideas on how to handle different situations when teaching. As the only volunteer on the all-staff planning committee, Bell hopes volunteers will continue to benefit from the workshop as she has always done.
"Relax, try new things, retry some that you have not done in a while," Bell said. "Let someone else do the cooking and cleaning up. Give another try to something that you have not been able to do. Learn ideas and things to take home with you to teach to your 4-H'ers. Listen to 4-H'ers ideas on how they might like to do something."

Bell spends a great deal if time listening to 4-H ideas in her community, where she has been a 4-H leader for 35 years. As the administrative leader of the Sanilac County Teen Club, Bell supports youth in community service projects as well as runs a food booth at the Sanilac County Fair. Funds raised at the food booth support other community service activities, as well as scholarships for active members to attend 4-H meetings and trainings. Bell also helps other counties, judging at their fairs and teaching craft workshops.
"It's just a fun thing," Bell said of volunteering for Michigan 4-H. "I always say that parents who don't get involved in what their children are doing at school and whatever they are involved with are missing out on so much. I have enjoyed watching my kids grow because of the things that they learned and experienced in 4-H. They are still using these things in their jobs and other parts of their lives now."
Bell encourages all adults to get involved with the 4-H community and give their time to local youth.

"It is never too late to become involved in 4-H. You can be 19 or 90, you always have something to give and learn. 4-H is not just for the kids. As an adult you always keep learning, and it helps us get out of our comfort zone too. 4-H is a lifelong adventure. If you don't have kids at home, don't let that stop you. You have experience and skills that someone needs, so come on out and see what you can share and what you can learn."
To learn more about volunteering with Michigan 4-H, visit the Become a 4-H Volunteer website. To learn more about enrolling in 4-H, visit the Michigan 4-H website.
Midland County 4-H volunteer Ervin Currie II, of Midland, was elected to the Michigan 4-H Foundation board of trustees at its April board meeting.
Trustees are volunteers who manage foundation policies and operations, and are community advocates for ongoing and increasing support for 4-H. They are also charged with overseeing the activities of foundation staff members and working on committees to facilitate foundation operations.
Currie is a project manager for Dow Inc. with a primary focus on IT infrastructure projects. He is responsible for project planning and management throughout the project lifecycle and accountable for budget, contingency, scope, as well as issue and risk management. He also facilitates the Agile training for the company's project management office. He has spent the last 22 years supporting the success of the company in multiple IT leadership positions which included short assignments in Freeport, Texas, Philadelphia, Brazil, and India.
Currie's four young boys all participate in a multitude of sports and 4-H activities. They are all current members of both Gray and Northern Dreamers 4-H clubs in Midland County where Currie is an active adult leader. He is the current vice president of the Midland County 4-H Council and has been an active council member since 2018. He is a certified archery instructor through the 4-H Shooting Sports Program and uses his knowledge to conduct the archery activities at the weeklong Camp Neyati program for the Midland County 4-H youth.
As an avid gardener, livestock farmer, outdoor sportsman and entrepreneur, Currie took his passion to the next level and launched Open Season Coffee. The company spends a portion of the proceeds on youth hunter safety programs and wildlife habitat improvements.
Currie received an honorable discharge from the U.S. Marine Corps and earned both an associate's degree in science from Delta Community College and a bachelor's degree in general studies with a focus on project and business management from Baker College.
One of the country's largest multi-day 4-H events, 4-H Exploration Days returned for its 51st year in June 2022. A new endowment created by Donald and Linda Eppelheimer will provide 4-H Exploration Days with perpetual funding for years to come.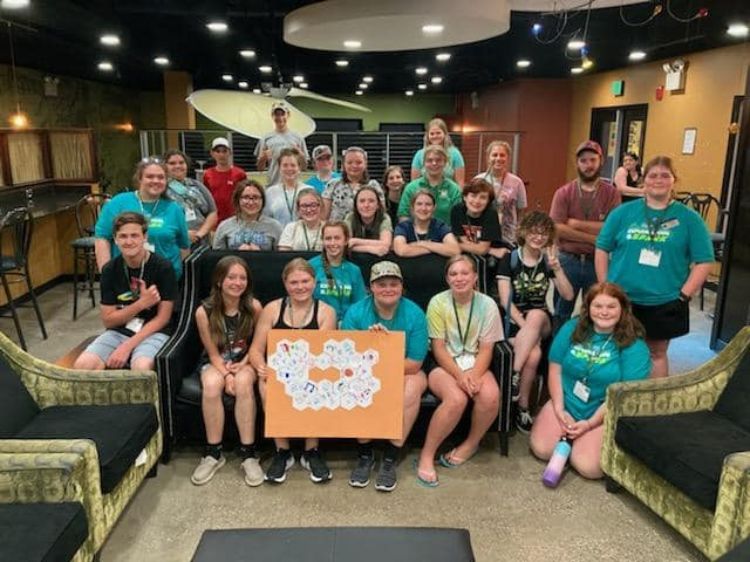 Each summer, many Michigan 4-H'ers look forward to 4-H Exploration Days, a three-day precollege program held on the campus of Michigan State University (MSU). One of the country's largest multi-day 4-H youth events, 4-H Exploration Days returned for its 51st year from June 22-24, 2022, after a two-year hiatus due to the pandemic.
"We were so excited to be able to offer 4-H Exploration Days back on campus once again this year," said Julie Chapin, Ph.D., state 4-H leader and director of MSU Extension's Children and Youth Institute. "As one of our signature statewide 4-H programs, youth are able to explore their future, try new things and experience college life while gaining confidence and independence through hands-on learning and making friends for a lifetime."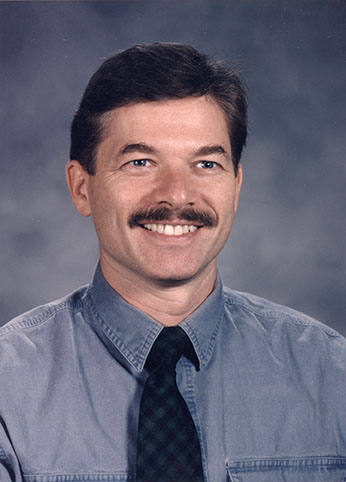 To ensure there is perpetual support for future generations of Michigan 4-H youth to experience this signature 4-H event, Donald and Linda Eppelheimer, of Crossville, Tennessee, established the David Eppelheimer 4-H Exploration Days Fund. The endowment is in memory of Donald's brother, David Eppelheimer, who served as a volunteer in the 4-H Exploration Days headquarters for more than 15 years. David also attended 4-H Exploration Days nearly every year — either as a participant, chaperone, conference assistant or headquarters staff member — until his death in 2017.
"It is important that we continue to support programs that test the mettle of tomorrow's leaders. 4-H Exploration Days might be the first step in that direction and is worthy of our support," said Don Eppelheimer. "We all strive and hope that Exploration Days has distilled and combined the best of this array of earlier programs."
"It is important that we continue to support programs that test the mettle of tomorrow's leaders. 4-H Exploration Days might be the first step in that direction and is worthy of our support."DONALD EPPELHEIMER
The Eppelheimers were active 4-H'ers in their youth, first as members of the Branch County Blue Ribbon 4-H Club led by Dale and Elizabeth AcMoody. They then relocated to Newaygo County where they were involved with the Lucky 4-H Club led by Mrs. Don Brink and their mother, Phyllis Eppelheimer, and the Hexapoda 4-H Club, also led by their mother. Their father, Marvin Eppelheimer, was a 4-H youth agent in Eaton, Branch and Newaygo counties until his retirement in 1976.
"When your father is a 4-H youth agent and your mother is a 4-H club leader and the nature program director at 4-H camp, you're sort of in it," Don said.
He recalls growing up in a 4-H family of three boys (Donald, David and Chad), "One bedroom had an observation hive with live honeybees, one bedroom had a terrarium with Brazilian cockroaches and the last bedroom was a rodent zoo."
"As a family, we enjoyed nature and 4-H was an avenue to share that experience with others. I recall midnight stakeouts at Newaygo County's only willow prairie hunting for Luna moths, farm visits to weigh-in cattle for a weight gain project and much more," he said.
The Eppelheimers often attended 4-H camp, the State 4-H Show and Youth Week.
"A common thread through all three is team building," Don said. "Hearing someone else's views on life events is intriguing. Learning to compose and express how you perceive past or future events is a preliminary step to leadership, or at a minimum, compassion for others."
"4-H activities help build self-awareness and confidence."
"4-H activities help build self-awareness and confidence."DONALD EPPELHEIMER
As a teen, David founded an entomology club for the youth too young to join 4-H (now called Cloverbuds). He also participated in a statewide insect collection and pest identification project with Michigan State University. By using a circular black light and a fan trap, flying nighttime insects were captured and sent weekly to MSU entomologists. A weekly newsletter would alert fruit growers and crop farmers of an outbreak of insect pests.
Following his years as a 4-H youth member, David continued his 4-H involvement as an active 4-H volunteer for more than 25 years, contributing to county, state and national 4-H programs. He served as a 4-H volunteer leader in Ottawa County, an adviser to the Kent County 4-H Teen Club for seven years and served as the Kent County 4-H Council president. He also co-chaired the planning committee for the 1986 4-H North Central Regional Leaders' Forum in Michigan and served on the statewide 4-H entomology developmental committee.
In 2004, David was honored for his 4-H service as a member of the 4-H Emerald Clover Society, the Michigan 4-H alumni hall of fame.
For this honor, David shared how his 4-H involvement contributed to his professional and personal success:
"Whether it is my career or my avocations, I have always responded to an urge to contribute my time, talents and resources. I know this is the fruit of the volunteer ethic I learned through 4-H…I firmly believe I learned how to be an effective classroom leader through 4-H teen leadership, camp counseling and state-level 4-H events. 4-H was the laboratory where I perfected my interpersonal skills and time management skills. It is also where I learned to be a compassionate citizen and to value diversity. 4-H was my classroom for learning to set and achieve goals. My achievements in 4-H established a solid sense of self-worth and potential that has never left me," David Eppelheimer wrote.
David enjoyed teaching and working with youth so much that he became a kindergarten teacher for Coopersville Area Public Schools. He graduated from MSU with a bachelor's degree in elementary education in 1976 and a master's degree in 1984. He also taught in Guatemala, Belize and the Dominican Republic for two years before teaching at Coopersville. In addition to his distinguished teaching career, he was internationally known for his expertise in Christmas antiques. As a partner in the Elves Antiques business in Grand Rapids, he has been featured in Better Homes and Gardens, Country Living, Victoria magazine and the Grand Rapids Press. He was also a guest on "Martha Stewart Living" and spoke on his success as an entrepreneur at the Hugh O'Brian Youth Leadership conference in 1998. Additionally, he served 10 years on the board of directors and as editor of "Golden Glow of Christmas Past," the international association of antique Christmas ornaments and decorations. He was also a strong community servant. His historic home was featured for the Heritage Hill Homes Tour in Grand Rapids, and he was a Children in Worship Leader for the Westminster Presbyterian Church.