As part of a national 4-H movement, 4-H alumni across the nation are asked to "Raise Your Hand and Pay It Forward" to empower the next generation of True Leaders.
4‑H gives young people the opportunity to learn by doing, grow from failure and develop the skills they need to handle what life throws their way. No one knows this better than 4-H alumni, who have experienced 4-H firsthand.
Show your 4‑H pride and help bring the same opportunities that you enjoyed to kids in your community and nationwide.
Joining is easy:
1. Raise Your Hand – Complete the form online at 4H.org/RaiseYourHand to show your pride as a 4‑H alum.
2. Compete for your state – Raising your hand is a vote toward a $20,000, $10,000 or $5,000 award for the states with the most alumni hands raised by June 30, 2017.
3. Pay it Forward – Post and share your #4HGrown experience on social media and tag fellow alumni asking them to raise their hands at 4H.org/RaiseYourHand.
Janet and former Gov. James Blanchard have established a new endowment to support post-secondary scholarships for 4-H'ers attending Michigan State University (MSU). The scholarship application will be open from March 1-31, 2021.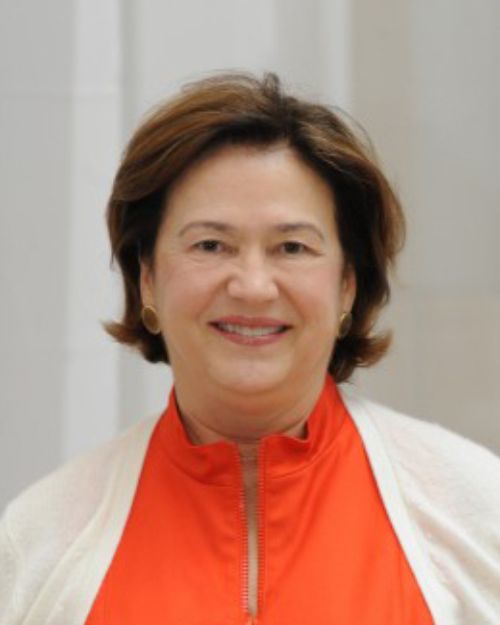 Janet and former Gov. James Blanchard have established a new endowment to support post-secondary scholarships for 4-H'ers attending Michigan State University (MSU).
"4-H is such a great program," Janet said. "It's a great program for kids to learn how to work together, run a meeting, learn Robert's Rules of Order. It teaches you skills you can use."
The Janet A. Blanchard 4-H Leadership Scholarship Endowment will provide scholarships for Michigan 4-H'ers enrolled as full-time MSU students pursuing an undergraduate degree in any major. Recipients must have been enrolled club members of Michigan 4-H Youth Development, demonstrated leadership and been involved in extracurricular activities prior to attending MSU.
The application for the Janet A. Blanchard 4-H Leadership Scholarship will be open for the 2021-22 academic year from March 1-31, 2021. Students should apply online at scholarships.msu.edu. Recipients will be selected during the spring semester, with awards to be effective the following fall semester. The number of awards made each year, and the amount of the awards will be based upon available expendable amounts in that year.
"We are so pleased to be able to offer more scholarships for 4-H'ers attending Michigan State University," said Jake DeDecker, state leader for Michigan 4-H Youth Development. "We are honored to have such generous alumni of our 4-H program, like Janet, who give back to help today's youth succeed."
Janet attended MSU in the mid-1970s and later took evening classes, earning a bachelor's degree in 1988 from Western Michigan University's satellite program in Lansing, Mich. Gov. Jim Blanchard earned both a bachelor's degree in social science in 1964 and an MBA in 1965 from MSU, as well as a juris doctorate from the University of Minnesota in 1968. They have been supporters of MSU athletics and established the Governor Jim Blanchard Public Service Forum.
"Jim and I have done a lot at MSU. I've said all along I'd like to do something – an endowment for 4-H," Janet said. "An endowment goes on forever. It will go on after we're gone. We'll likely enhance it by giving more.
"It's an investment in the future and an investment in students coming to MSU that may need some financial help. Anytime you can help a student, help prepare them for the future, that's a good thing. This fund will enable future students — future leaders — with a scholarship. Every little bit helps. We have the means to contribute back and that's what we like to do — help others.
"It's important because I can give back. 4-H means a lot to me," Janet said. "It was the best experience growing up."
"It's important because I can give back. 4-H means a lot to me. It was the best experience I had growing up.–JANET BLANCHARD, INGHAM COUNTY 4-H ALUMNA

An Ingham County 4-H alumna, Janet grew up on a farm in Williamston, Mich. She and her brother were both members of the Wheatfield 4-H Club where she recalls attending monthly 4-H meetings, learning life skills, and working throughout the year on 4-H projects. She also has fond memories attending the Ingham County Fair.
"We were both in 4-H with cattle – steers and my grand champion Angus heifer. I also did a year of sewing, flowers and so on," Janet recalled.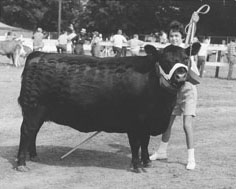 "The whole 4-H fair week experience was so exciting," she continued. "It taught me responsibility, how to prepare for it, how to be organized, how to work with other people, it just goes on and on. These are skills you use for a lifetime. I can't stress that enough. They are lifetime skills that are taught by 4-H."
Janet still recalls the 4-H pledge which is traditionally recited before 4-H meetings:
I pledge my head to clearer thinking,
My heart to greater loyalty,
My hands to larger service, and
My health to better living,
For my club, my community, my country and my world.
She says although the 4-H program is over a century old, the 4-H pledge is even more relevant today. "If everyone read this pledge and lived by it, we would have a better world," she said.
"I've been involved with organizations bringing students in from all over the world for leadership training. I've continued to be involved in programs and young people," she said. "4-H gave me a good base for doing all of this."
Janet served as a Michigan 4-H Foundation trustee from 1989 to 1998. She co-chaired the foundation's Campaign for 4-H from 2000 to 2007, raising $10.3 million for Michigan 4-H. During the campaign, she hosted a 4-H fundraising event at her home in Beverly Hills, Mich. She was honored as an outstanding Michigan 4-H alumna as a member of the inaugural 4-H Emerald Clover Society in 2002, and in 2008 she served as Mistress of Ceremonies for the society. In 2009, Janet was inducted into the National 4-H Hall of Fame for her service to 4-H and community.
"The lifelong skills that I learned in 4-H were a solid base for me in my professional life when I worked in a number of positions in state government, the governor's office, on local, state and national campaigns, in President Clinton's White House, as Director of Protocol for the World War II Memorial Dedication and as a board member of several national organizations."
Prior to becoming Michigan's First Lady, Janet Blanchard spent decades in public service in Michigan, Washington, D.C., and Canada. In Michigan, she worked in various management and administrative positions for the Departments of Education, Commerce, Civil Service, Labor, Management and Budget, and the Executive Office of the Governor.
Her career highlights include serving as Michigan's Deputy Director of the Cabinet Council on Human Investments and co-chair of the Governor's Telecommunications Task Force. In 1993, she served as associate director of Presidential Personnel in the White House under President Clinton. She oversaw appointments to boards and commissions, making recommendations for appointments to the President.
In 2004, while her husband served as ambassador to Canada, she served on the board of the Centre for Studies of Children at Risk at McMaster University in Ontario and was active in community affairs in Ottawa. She was also directly involved in the planning and implementation of the President and Vice President's official visits to Ottawa.
Janet served as protocol director for the dedication of the World War II Memorial in Washington, D.C. She currently serves on the Meridian International Center Board of Trustees, and the International Student House Board of Directors, both in Washington, D.C.
Calhoun County 4-H alumnus Jontaj Wallace shares how his 4-H experiences helped shape his career in music.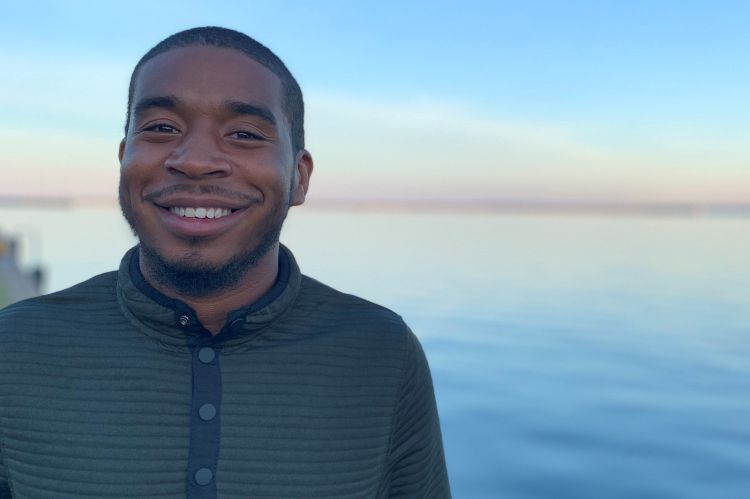 When Jontaj Wallace joined the 4-H Creative and Expressive Arts program in Albion, Michigan many years ago, he likely had no idea that this action would result in him one day delivering a solo performance to thousands of people at Michigan State University's Wharton Center.
But that was exactly where teenage Wallace found himself: performing the gospel hymn, His Eye is on the Sparrow, to a roomful of his peers at 4-H Exploration Days. Wallace believes it was this experience, and his 10 years spent with the 4-H Creative and Expressive Arts program, that led to his lifetime passion and current career in music education.
"4-H helped unearth this desire to educate students through music," said Wallace. "Not only did I get to practice my teaching skills in 4-H, but I was able to build connections with students that'll last a lifetime."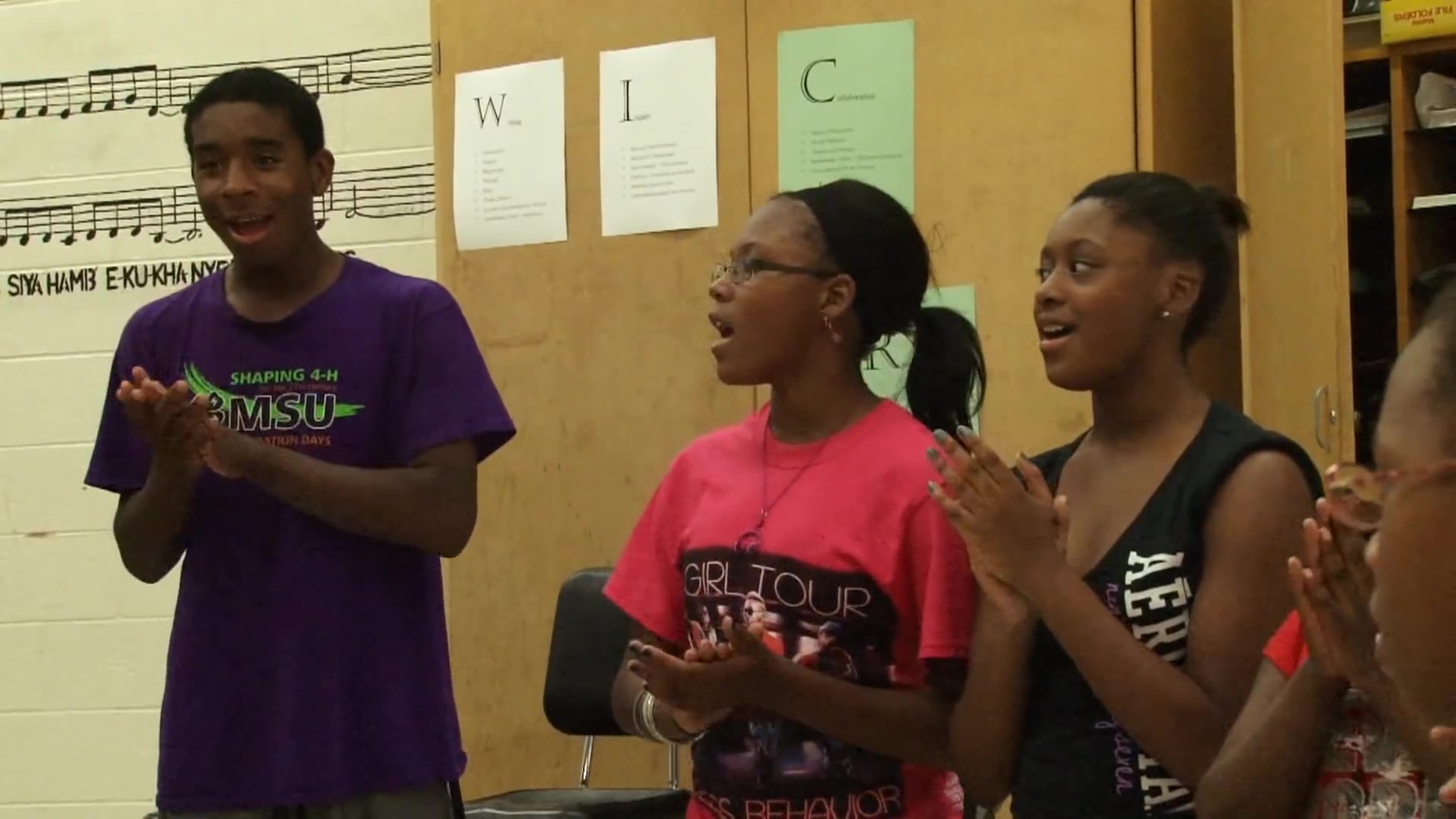 For six years as a youth, Wallace was a member of the creative arts group where he performed in and helped to design musicals. He continued giving back to the program for an additional four years, first as a junior leader and later as a faculty member, as he attended Albion College pursuing a music education degree.
"I was elated to be able to come back as faculty during my sophomore year of college to lead/teach the choir portion of the program. It was amazing. I was able to truly connect with students FROM my hometown. There was nothing more rewarding than to give back to the community in this way."
Wallace's work with the program prepared him well for the position he secured after his recent college graduation: serving as the choir/band director at Hanover Horton High School.
"I attribute a lot of this success to 4-H," said Wallace. "4-H helped me practice skills well before I went to college. 4-H also prepared me to have good time management, not only when teaching, but also in general. It also helped to develop great communication skills and gave me good job interview skills."
Though today Wallace finds himself busy with his work at Hanover Horton, he still continues to volunteer with the 4-H Creative and Expressive Arts program from time to time.
"I can't stay away from 4-H!"
For those who may not be able to dream up where their 4-H career might take them, Wallace has this advice.
"Keep an open mind, you never know what you can do for 4-H and what it can do for you!"
To learn more about Michigan 4-H as a youth member or volunteer, visit 4h.msue.msu.edu.
On Feb. 4 Brandon Schroeder, an MSU Extension fisheries and coastal communities senior educator, was
honored with the Distinguished Academic Staff Award at MSU. One of the most prestigious awards distributed to university
staff, the award recognizes the outstanding professionals who serve the university in advising, curriculum development, outreach,
extension, research and teaching.
However, before joining MSU Extension more than 15 years ago, Schroeder was already a member of the broader Extension community: he spent his youth as a Michigan 4-H member and credits the experience for igniting his passion for his field of work.
"4-H was a significant influence and opportunity in my youth – even before I was old enough to join 4-H," said Schroeder. "I particularly valued my many 4-H leadership experiences, serving as a local teen leader to participation in state leadership programs and allowing me to explore the world through opportunities like 4-H Exploration Days. 4-H and my parents, who were also 4-H leaders, opened doors to many opportunities, experiences and lifelong memories."
Growing up, Schroeder was heavily involved in the beef cattle and swine project areas, but he explored many other areas as well, from rabbits and poultry to photography and sewing.
"4-H was my opportunity to try anything and everything – and I certainly did."
It was through one of these exploratory programs that Schroeder discovered his interest for the world of natural resources.
"4-H Exploration Days is where I first discovered career opportunities in natural resources; and getting my feet wet, literally, exploring wildlife, wetlands and fisheries science cemented this career passion for me," said Schroeder. "I can very vividly remember specific 4-H moments and experiences, mentors and opportunities that directly shaped my educational and career choices."
Another such example of those life-shaping experiences came for Schroeder during his attendance at a different signature 4-H event, 4-H Capitol Experience.
"I remember visiting the Michigan United Conservation Clubs during 4-H Capitol Experience to explore natural resource policy issues, not realizing then that I would one day have an opportunity to serve this same organization."
Years later, Schroeder would return to the Michigan United Conservation Clubs as a fisheries policy specialist. After several years with the organization, Schroeder re-enrolled at MSU as an MSU Department of Fisheries and Wildlife graduate research assistant. In that position, Schroeder began to give back by volunteering with 4-H natural resources projects including 4-H Great Lakes and Natural Resources Camp, a newly emerging National 4-H sportfishing program, and even 4-H Exploration Days.
In 2004, Schroeder began his official career with MSU Extension as a Michigan Sea Grant educator serving northern Lake Huron coastal communities, and in 2017, he became a senior Extension educator. In addition to fisheries science, biodiversity conservation, coastal tourism and application of science-based knowledge to address Great Lakes issues, Schroeder is a passionate proponent of place-based education and Great Lakes literacy, crediting his 4-H experiences with showing him how his natural resources career interests could pair with education and youth development.
This passion led Schroeder to help launch the Northeast Michigan Great Lakes Stewardship Initiative in collaboration with 4-H. Through the program, he works with youth who apply environmental science, technology, engineering and math to help conserve Lake Huron's
biodiversity, manage invasive species and more. Since 2009, more than 26,000 students have engaged in these initiatives
"I am proud to serve in my Michigan Sea Grant and MSU Extension educator role engaged regularly in natural resources
education with our young leaders. Valuing youth voice and an opportunity to engage youth – through their learning – meaningfully in community enhancement or natural resource conservation conversations is exciting. We often hear 'youth are our future' but I have many, many times valued working and learning alongside youth as valued community partners and leaders today."
Schroeder continues his 4-H involvement today in many ways, including providing leadership to the 4-H Great Lakes and Natural Resources Camp.
"It has been rewarding to find so many ways in which to stay active and involved with 4-H. I have enjoyed many opportunities to cross-connect Great Lakes and natural resources education programs through my work."
Schroeder's 4-H commitment extends beyond his professional career, as well.
"Personally, I have enjoyed watching my own kids explore opportunities in 4-H; and appreciate opportunities where I can support 4-H youth programs in my local community. I enjoy thinking – and hoping – that I might be helping to create memorable experiences or life-shaping opportunities for youth in ways that others have once done for me."
The MSU Distinguished Academic Staff is the newest on a long list of accolades for Schroeder. He was previously honored with the Great Lakes Sea Grant Network Program Leaders Early Career Award and the Distinguished Service Award. Schroeder also received the Michigan Charter Boat Association's Pistis Award and the Huron Pines O.B. Eustis Environmental Award for Outstanding Service to Northeast Michigan. In 2017, the Michigan Science Teachers Association honored him as its Informal Science Educator of the Year. Schroeder was also inducted into the 4-H Emerald Clover Society, Michigan's 4-H alumni hall of fame.
LC Scramlin receives prestigious honor after 47 years of Michigan 4-H involvement.
On Friday, October 11, LC Scramlin, of Holly, will be inducted into the 2019 class of the National 4-H Hall of Fame. One of the highest honors bestowed on members of the 4-H community, Scramlin received the recognition as a former Michigan 4-H member and volunteer, and current 4-H partner, supporter and advocate who has been serving his club, community, country and world for nearly five decades.
"We are so fortunate to have LC Scramlin as a member of our 4-H community," said Jake DeDecker, state 4-H leader for Michigan with Michigan State University Extension. "His contributions to the 4-H program are immeasurable and we're proud to not only call him a 4-H supporter, but also a product of our program."
From the start, Scramlin was destined to be an Oakland County 4-H'er, born to a family where both his parents and grandparents served as 4-H leaders. A participant in the 4-H dairy program, Scramlin served as president of the Oakhill 4-H Club; was a state award winner in agriculture; and participated in National 4-H Club Congress and 4-H Citizenship Short Course. In 1967, while president of the Oakland County 4-H Service Club, Scramlin built a food stand trailer that brought in $6,000 per year in food sales to support the local 4-H program.
After 10 years of participation, Scramlin aged out of the youth program but continued to be involved as a 4-H volunteer. When the Oakland County Fair needed a new livestock building in 1986, Scramlin accepted the challenge. In just 11 months, he raised $62,000 as the chair of the Livestock Challenge and with the help of 31 4-H volunteers, the 4-H barn was built. From there, Scramlin's commitment to the Oakland County Fair only grew; he served as fair president for 19 years and fair manager for 13. Under his leadership, the fair grew its number of exhibitors and attendees and made substantial improvements to the grounds. Among Scramlin's most impressive contributions to the Oakland County Fair was helping to secure the largest federal historical grant in Michigan, $675,000, to renovate the historic Ellis Barn.
Beyond the Oakland County Fair, Scramlin's impact is felt by many in the state 4-H and agricultural community. After the Michigan State Fair closed in 2009, Scramlin and others went to work creating a new state fair experience that would allow 4-H youth and others to continue exhibiting at the state level. In 2012, a new Michigan State Fair was launched as a private LLC, giving a new generation of 4-H'ers the chance to live their dreams at the state fair. Since its launch, the event has grown immensely and now boasts more than 150,000 visitors each year while awarding $40,000 annually in agriculture scholarships to deserving youth participants.
In addition to his county and state 4-H work, Scramlin and his wife Jackie operate Scramlin Southdown Sheep Farm, where they raise lambs and conduct sheep shearing demonstrations for local 4-H'ers. Scramlin also serves as chair of the MSU Extension Committee on 4-H Fairs as a member of the Michigan Association of Fairs and Expositions Board of Directors.
For his lifetime commitment to 4-H, Scramlin will join the ranks of other notable members of the 4-H community in the National 4-H Hall of Fame, which recognizes and celebrates 4-H volunteers, faculty and staff, pioneers, donors and others who have made a significant impact on 4-H at the local, state and/or national levels. Established in 2002, the National 4-H Hall of Fame is a joint initiative of the National Association of Extension 4-H Agents, National 4-H Council and National 4-H Headquarters at the United States Department of Agriculture. The prestigious ceremony will take place at the National 4-H Center in Chevy Chase, Maryland.
"We are thrilled to have LC recognized at the national level for all he has done for 4-H in our state," remarked DeDecker. "It's a well-deserved honor."
The National 4-H Hall of Fame was created as part of the Centennial Project of the National Association of Extension 4-H Agents in partnership with National 4-H Council and 4-H National Headquarters of the National Institute of Food and Agriculture, USDA. For more information about the National 4-H Hall of Fame visit http://www.4-H-hof.com.
Additional National 4-H Hall of Fame laureates from Michigan are:
• 2014 – Michael J. Tate
• 2012 – Melvin J. Thompson
• 2009 – Janet Blanchard
• 2006 – Ralph E. Kirch
• 2005 – Leah Ritchie
• 2004 – Arne G. Kettunen
• 2002 – Russell G. Mawby
Eight outstanding 4-H alumni were inducted into the prestigious Michigan 4-H Emerald Clover Society in 2018. Honorees were recognized on Oct. 5 during the Michigan 4-H Foundation's 4-H Emerald Award Ceremony in East Lansing.
The Michigan 4-H Emerald Clover Society honors former Michigan 4-H members whose professional leadership and community service reflect the ultimate outcome of 4-H membership – extraordinary use of an individual's head, heart, hands and health to make communities, the country and the world better places in which to live. This recognition is provided by Michigan 4-H Youth Development with support from the Michigan 4-H Foundation.
The 2018 4-H Emerald Clover Society honorees are:
Darwin Booher, of Evart;
Domonique Clemons, Flint;
Ronald Hendrick, East Lansing;
Barbara Haynes Heyboer, Hudsonville;
W. G. (Mac) McPherson, Lowell;
Thomas Nugent, Clarksville;
Maggie Sans, Clarkston; and
Gretna Van Fleet, Frankenmuth.
A new class of Michigan 4-H Emerald Clover Society members is inducted every two years. Honorees for this prestigious society are nominated by their peers and selected by a review committee that consists of state and county 4-H volunteers and staff members, Michigan 4-H Foundation trustees, and current Emerald Clover Society members. Selection is based on evidence of three or more years of Michigan 4-H youth membership, professional and business achievement, leadership in community service and philanthropy, contributions to or impact on American society, and significant leadership and achievement as a 4-H member.
The inaugural class of 62 members was inducted in 2002 in honor of the national 4-H centennial. To date, a total of 161 Michigan 4-H alumni have been inducted into this society. For more information on the 4 H Emerald Clover Society and its members, visit www.mi4hfdtn.org/ecs.