Summer programming is back in full force for 4-H programs across the state as in-person programming returns in 2021.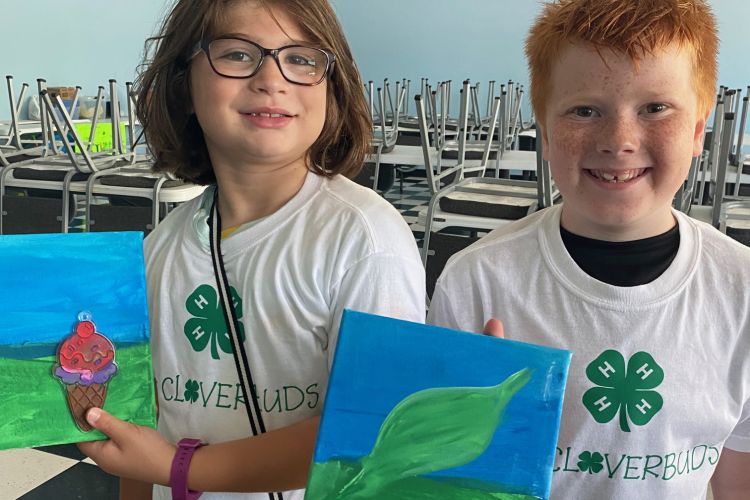 As it does every year, the summer of 2021 brought the return of many childhood favorites — freedom from school, a chance to sleep in and time to enjoy the warm summer sunshine outdoors with friends and family. But this year the return of summer brought something more for those involved in Michigan 4-H: the return of face-to-face programming.
As it did nearly everything else, the COVID-19 pandemic drastically changed operations for Michigan 4-H, the youth development program of Michigan State University Extension. In March 2020, MSU Extension modified all in-person Michigan 4-H programming to a virtual setting in the interest of the health and safety of 4-H youth, volunteers, staff and their families. Though MSU Extension's commitment to serving Michigan youth remained steadfast and staff members continued to meet the needs of the state through online programming, the lack of in-person events was heartbreaking for Michigan 4-H professionals and families alike.
Eager to return to face-to-face programming, MSU Extension professionals worked diligently to chart a path toward resuming in-person activities. In March 2021, Michigan 4-H began allowing limited in-person activities that could be conducted independently or as a single household. As a result, counties were able to hold fair livestock weigh-ins and community service projects. On May 17, Michigan 4-H resumed in-person programs that met the public health guidelines put forth by the Centers for Disease Control and Prevention, the Michigan Department of Health and Human Services, and the MSU Community Compact.
"Through our face-to-face parameters, we were able to offer club leaders, volunteers, staff and others in the 4-H community an opportunity to resume in-person programming while still protecting one another and the community," said Jake DeDecker, state leader for Michigan 4-H. "We're so grateful to those who carefully considered our face-to-face requirements and modified programs with these important safety precautions, allowing us to get back to in-person engagements with our 4-H friends and family."
With the May announcement, clubs, leaders and 4-H professionals sprang into action. Summer is traditionally the busiest time of the year for 4-H programming and this year was no different. The range of summer 4-H programs increased further when on June 30, Michigan 4-H lifted all in-person meeting requirements for face-to-face interactions.
4-H Summer Rec: A staple in Presque Isle County
For more than 20 years, Presque Isle MSU Extension has been offering the 4-H Summer Rec program to youth ages 8 to 12. The six-week program provides youth with a daily dose of fun and education as they take part in field trips, STEAM (science, technology, engineering, arts and mathematics) activities, games, community service and more. In addition to the daily recreation activities, attendees are provided with a healthy breakfast and lunch.
After taking a hiatus in 2020, the 4-H Summer Rec program was back in 2021 with nearly 60 participants. Among the program's many adventures, youth explored the Besser Museum for Northeast Michigan in Alpena, toured a wastewater treatment facility in Rogers City and visited Carmeuse Lime & Stone, also in Rogers City. They learned about careers, owl pellets and the history of chocolate while enjoying beach days, scavenger hunts and summer sports. They even spent time giving back to the community by removing invasive plants from a public beach.
"The 4-H Summer Rec program is such a blessing to our community. Children who would be home by themselves while parents work are given a chance to interact in person with others," said Deedra Haselhuhn, Presque Isle County 4-H parent. "To learn about our community, to do service projects and to experience field trips to places they would never get to see. The hands-on experience is so valuable at these ages."
"This program is the best thing that has happened to Rogers City children," said another participant's parent. "Thank you to all involved and all staff from the bottom of my heart!"
Creating camp chronicles at MSU Tollgate Farm and Education Center
MSU Extension's Tollgate Farm and Education Center is a 160 acre farmstead in Novi. Surrounded by the metro Detroit area, Tollgate provides people young and old an opportunity to experience the natural world and agriculture amid the urban environment. This hands-on learning environment is also home to one of the largest 4-H day camps in the state. Each year, hundreds of youth converge at Tollgate to experience the fun and excitement of 4-H summer camp.
"Every week we have a different theme of camp, from vet science to survival camp," said Mike Mathis, director of MSU Tollgate Farm and Education Center. "We're so excited to be offering these experiences again this year and meeting with youth face-to-face."
With an abbreviated period to plan and prepare for summer camp, Tollgate's summer programming is running on a shortened schedule; still, nearly 230 youth ages 4 to 19 have taken part. Camp themes in 2021 include Earth Explorers, Green Science Adventure, Splish Splash Water Camp and Outdoor Adventure Camp. All programs are being operated completely outdoors.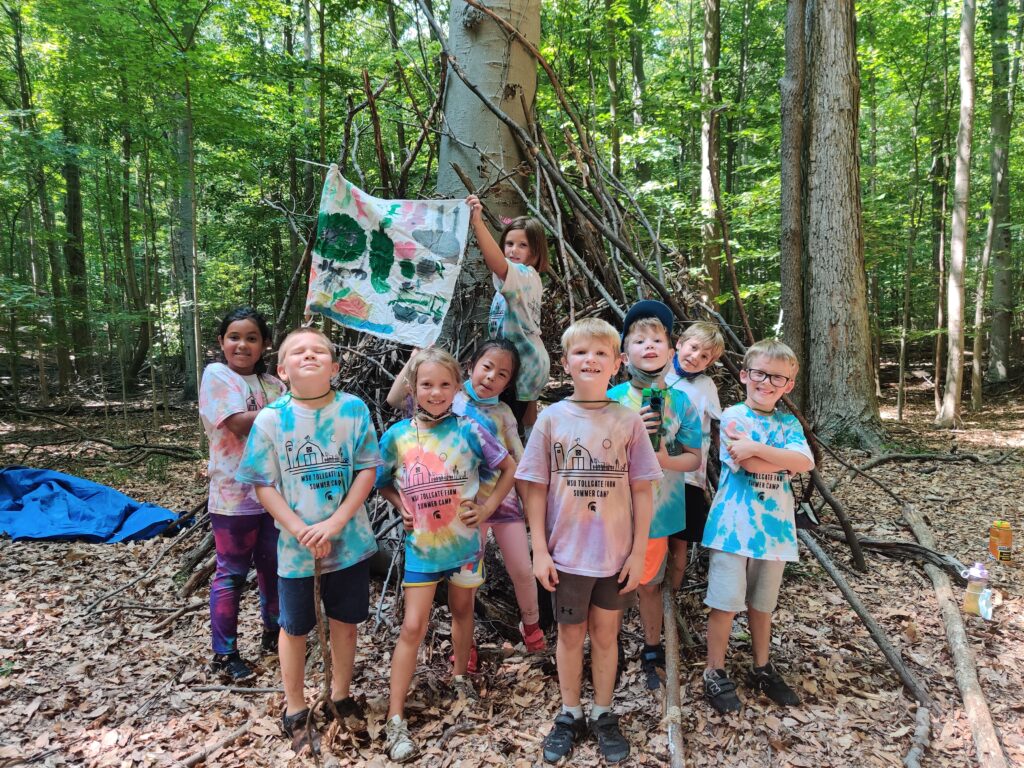 "Téah learned so much from the vet science camps," said one parent of a Tollgate 4-H summer camp participant. "She was exposed to so much advanced science through dissections — stuff she may never get to see or do in school! Tollgate is such a fantastic place, we appreciate the opportunities you provide!"
Helping to operate the Tollgate camps are 45 teen volunteers who serve as camp stewards. Stewards are teens ages 13 to 19 who act as volunteer assistants to the educational leaders and as role models for campers. Stewards have a deep knowledge of the farm and the educational camp program and develop skills they can use in the future in their academic and professional careers.
"Thank you so much for giving me the opportunity to be a steward for the Animal Farm Camp," said one teen volunteer. "I really enjoyed working with everyone and I had a great time."
4-H Swim School success in Charlevoix County
When you live in the Great Lakes State, water safety is important. In Boyne City, MSU Extension helps to make this important skill a reality each summer through their 4-H Swim School. The program offers swim lessons and water safety instruction on the shores of Lake Charlevoix, helping youth learn to swim and consider currents and other environmental factors in the natural world.
Eight sessions of the four-week swim school were offered over the summer, delivering swim lessons to 47 youth ages 5 to 14. Leading the course was 18-year-old 4-H'er Ally Herrick, a certified life guard, who took time to connect with each student in the course.
"On the first day of swim school, a special needs youth in attendance definitely didn't want to go into the water," explained Leah LaVanway, Charlevoix County MSU Extension 4-H program coordinator. "She sat with him on the beach and got to know more about him and what his interests were."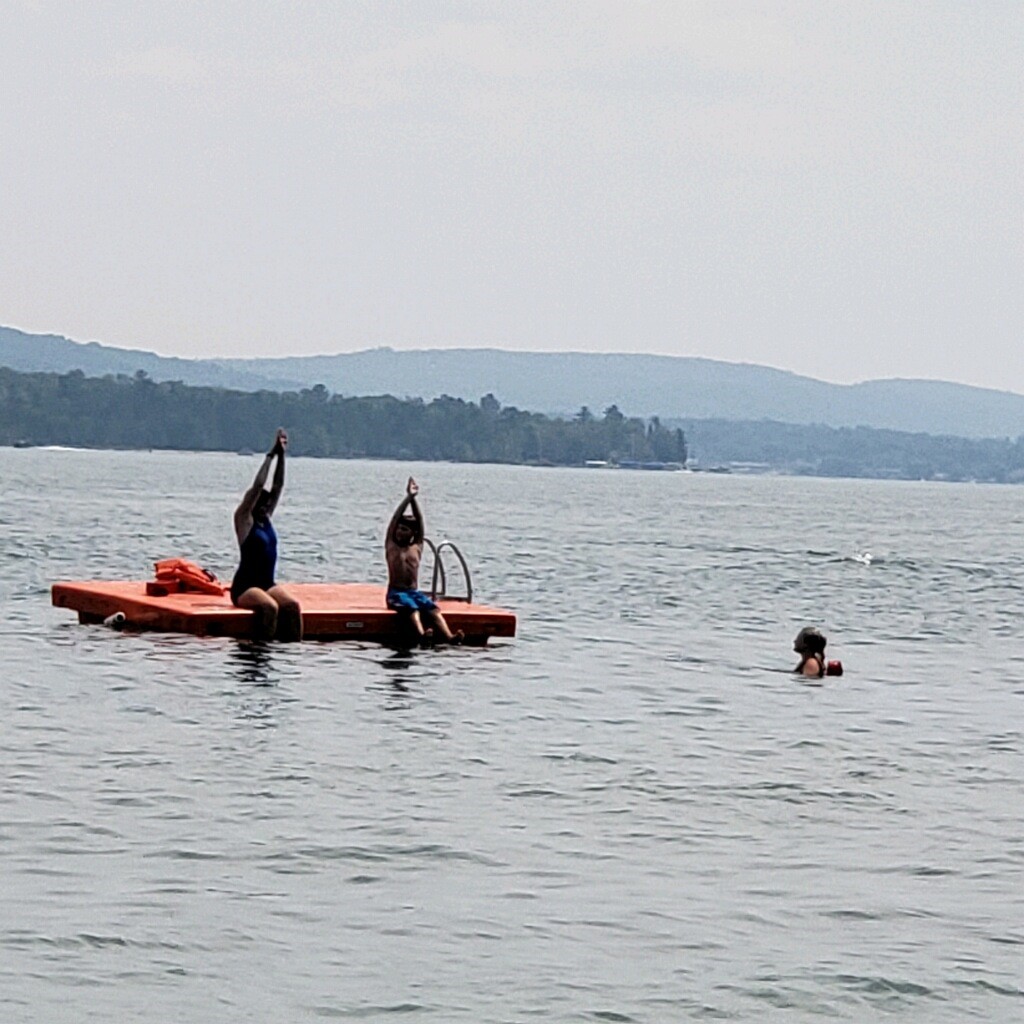 Through this conversation, Herrick learned the young man loved a toy fish he had brought with him to swim school. Herrick talked with the young man about fish: different types of fish, what fish eat and how they live in water. After discussing their habitat, Herrick asked if they should take the fish to the water to play. The young man was hesitant but followed her into the water where they tossed the toy fish back and forth, going out a little deeper each time. At the end of the first lesson, the parents were so impressed Herrick had gotten him into the water, even convincing him to put his face into the water.
"His parents couldn't thank and praise her enough," said LaVanway. "At the end of summer, he was doing bobs in the water and learning basic strokes, but each lesson ended with playing hide and seek with the toy fish in the water. The parents and child said they couldn't wait for next summer."
Looking ahead
With the end of summer nearing, MSU Extension is looking ahead to favorite fall 4-H activities and planning for an eventful 2022. While the shifting COVID-19 pandemic may create the need to modify operations (as it did on August 3 when the mask requirement was reinstated for all indoor 4-H activities), MSU Extension remains hopeful mitigation steps such as mask wearing will allow face-to-face interactions to continue.
The 4-H Clovers CODE (Creating Opportunities Designed for Everyone) program is for youth interested in exploring coding and creative arts through technology in Wayne, Oakland and Macomb counties.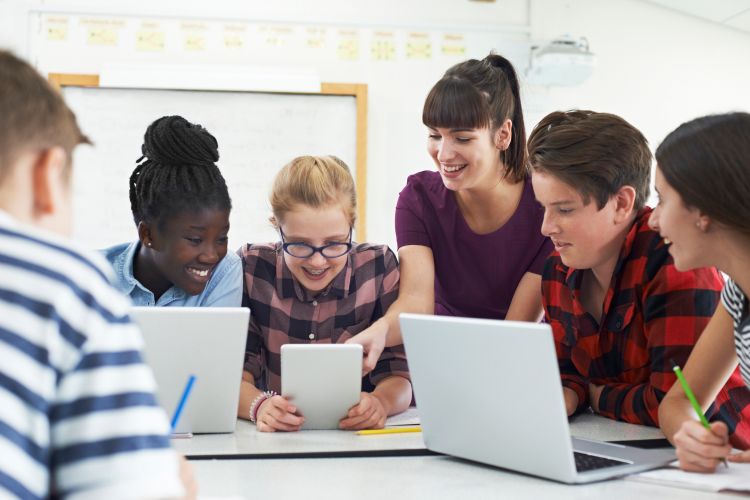 Michigan State University (MSU) Extension 4-H Youth Development has launched a new program in southeast Michigan for youth interested in exploring coding and creative arts through technology.
In addition to helping youth to grow their skills and explore their interests, the 4-H Clovers CODE (Creating Opportunities Designed for Everyone) program will expose youth in Wayne, Oakland and Macomb counties to high growth, high paying jobs in technical and creative career pathways.
"Our goal is to advance STEAM (science, technology, engineering, arts and mathematics) learning opportunities in communities that are traditionally underserved by offering new and innovative learning experiences through a variety of camps, clubs, after school and in-school partnerships," said Jake DeDecker, MSU Extension associate director for children and youth and state leader for Michigan 4-H. "We are thrilled to partner with Apple and other community organizations to help youth learn critical life skills, and to provide an opportunity for them to create and explore using state-of-the-art technology."
The 4-H Clovers CODE program is supported by a gift from Apple. As part of its Community Education Initiative, Apple provided MSU Extension 4-H with hardware, scholarships, and professional learning and support, including iPads and MacBooks, and additional support for a staff member to focus on STEAM programs using Apple curriculum. This creativity curriculum provides hands-on learning in the areas of coding, photography, video, drawing and music.
"We believe technology can play an important role in empowering students to learn, create and engage," said Stacy Erb, director of Apple's Community Education Initiative. "We're thrilled to support the 4-H Clovers CODE program to help bring critical coding skills to the next generation of Michigan innovators."
Developing positive youth-adult partnerships is at the core of the 4-H program model. As such, five youth will be recruited and identified to help with project implementation. These youth will serve in leadership roles, recruit participants, provide input into the educational sessions offered, advise on program scheduling, and help facilitate instruction.
Terrell Jordan, a Wayne County 4-H'er and member of the Michigan 4-H State Youth Leadership Council (SYLC), is one of the youths serving as a teen leader for the project.
"The support from Apple will help expand 4-H to more people in Wayne County by making sure people have the right materials to help them develop skills that they can use to help them go further in life," Jordan said. "I'm excited about learning some coding, which is a skill that I really can use in life and in college."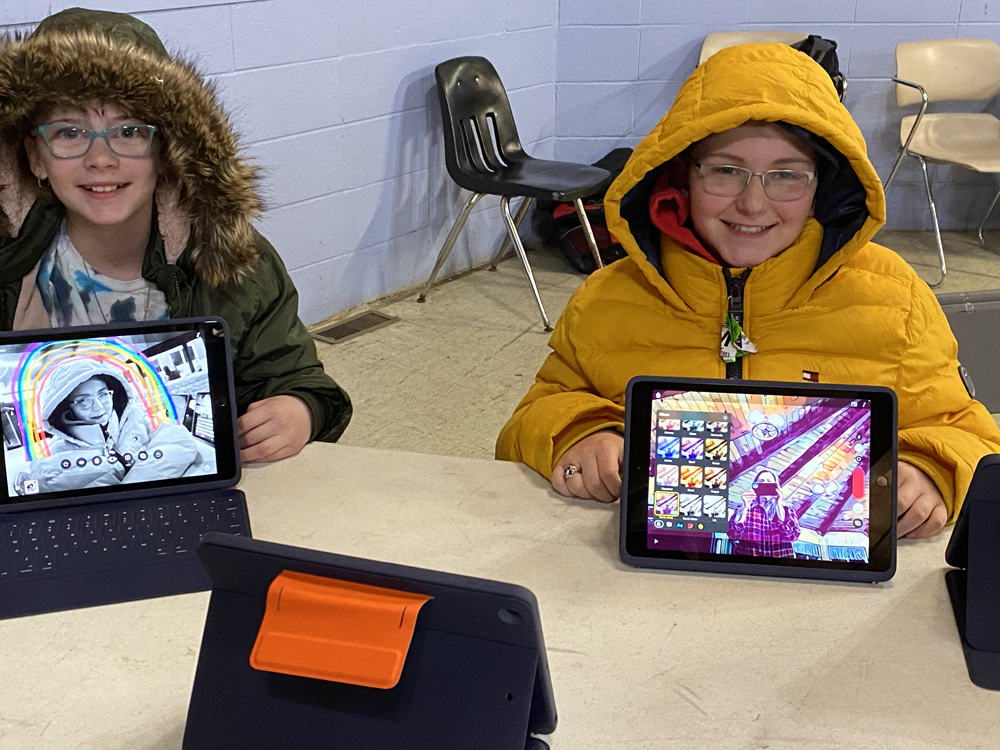 In addition, staff and volunteers who are trained on the curricula will be charged with sustaining and expanding the program, as well as serving as mentors to the youth.
"This project is important to me because our youth will one day be solving problems, exploring their creativity, and driving progress as a direct result of this programming," said Amanda Campbell, a Macomb County 4-H volunteer who is helping to launch this program locally. "I am most excited about learning new ways to interact with our youth and to help our youth develop skills that will guide them on their journey in life!"
"STEM fields are growing at an exponential rate," Campbell added. "It's more important now, more than ever, to ensure our youth have the skills to excel them forward. The skills that will help our youth drive progress and innovation as well as battle challenges. Although not every youth will become a scientist, an engineer, a computer programmer, or a mathematician, STEM programming provides our youth with the skills and methods of thinking to enable them to problem solve, explore options, and engage creatively."
4-H Clovers CODE is open to youth ages 5-19 in Wayne, Oakland, and Macomb counties with a special emphasis on middle school youth. The program launch includes five short-term 4-H SPIN (SPecial INterest) clubs in each of the three counties, one club in each of the five areas – coding, photography, video, drawing, and music. In addition to the SPIN Clubs, two camps will be offered over the summer months.
MSU Extension is actively seeking additional community partners (after school programs, in-school programs, libraries, etc.) interested in collaborating on program implementation. To learn more about how to partner or how youth may join the program, visit www.canr.msu.edu/4-h-clovers-code.
Amid a global pandemic, Dr. Teena Chopra, a Wayne County Michigan 4-H volunteer, and her daughter Simran, a 4-H member, dive headfirst into 4-H.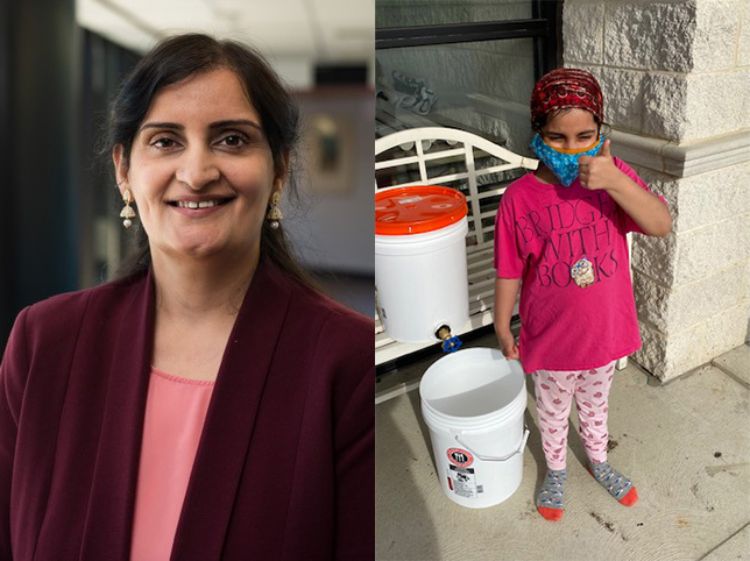 In 2019, Teena Chopra, M.D., M.P.H., enrolled her daughter Simran as a Cloverbud member of Michigan 4-H in Wayne County. An initiative of Michigan State University Extension, Michigan 4-H is the state's largest youth development program and Cloverbuds are it's youngest members: youth ages 5-7. Cloverbuds engage in many of the same programs as older 4-H'ers but focus on participation and learning outside of a competitive environment. After a year of being involved, Teena and Simran were having so much fun that Teena decided to become a 4-H volunteer.
"I have mentored many high school students from Detroit," said Teena. "Working with them gave me an insight into the gaps and needs of this community. That's when I decided to volunteer my time."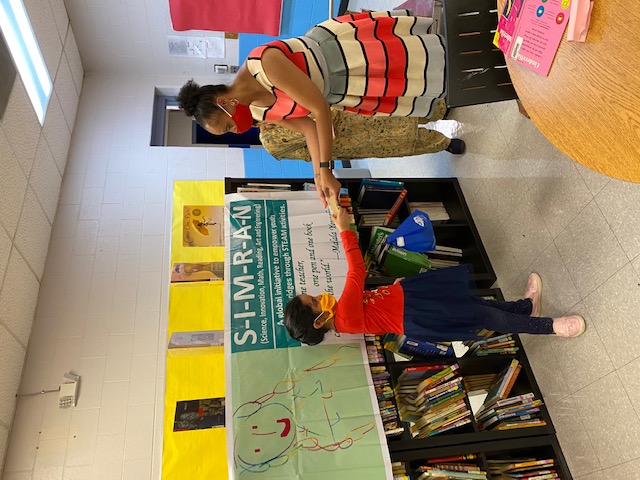 Teena, who is an infectious disease specialist, officially became a Michigan 4-H volunteer in February 2020, on the cusp of the COVID-19 pandemic. As the pandemic ravaged the state and world, Teen was on the frontlines and was recently recognized by Crain's Detroit Business as one of their Health Care Hero's for 2021. Coined the "COVID-19 Explainer-in-Chief" for her role as the director of infection prevention and hospital epidemiology at the Detroit Medical Center, the recognition applauds much of Teena's hard work throughout the pandemic.
Despite her busy schedule and demanding role during a year of great uncertainty, neither Teena nor Simran were discouraged from being engaged in 4-H. Instead, they recognized that the tough times created a need for programming that would keep youth stimulated and engaged and they went above and beyond to fill it. Having passed down her own passion for STEM (science, technology, engineering and mathematics) and community service to her daughter, Teena credits much of her motivation and involvement in 4-H to supporting Simran's work and interests.
"Simran loved to share her joy of reading with others and that's how she started getting involved in community service," said Teena. "She started doing book drives and named her campaign Building Bridges through Books which evolved into [the creation of] Building Bridges through STEM."
Building Bridges through STEM is the new virtual club launched by Simran and Teena. At the beginning of the pandemic, Simran missed seeing and interacting with her friends and peers. With Teena's help as a volunteer, Simran launched the club, which meets every weekend and features different speakers from various STEM fields who share their knowledge about the field and how they got to where they are in their career. This popular club now has 30 members, some of which reside outside of Michigan. It has also created unique opportunities for Simran, including being invited to discuss the club on several episodes of the Toronto Student Media Network podcast.
"I feel I have inspired my club members to love STEM through the weekly sessions," said Simran. "We look forward to a new journey into the world of STEM every week. When I surveyed my club members to get their feedback, 90 percent said the club had sparked their interest in STEM fields and more and more want to pursue STEM fields in the future. I envision my club to keep growing and building bridges amongst the youth of today."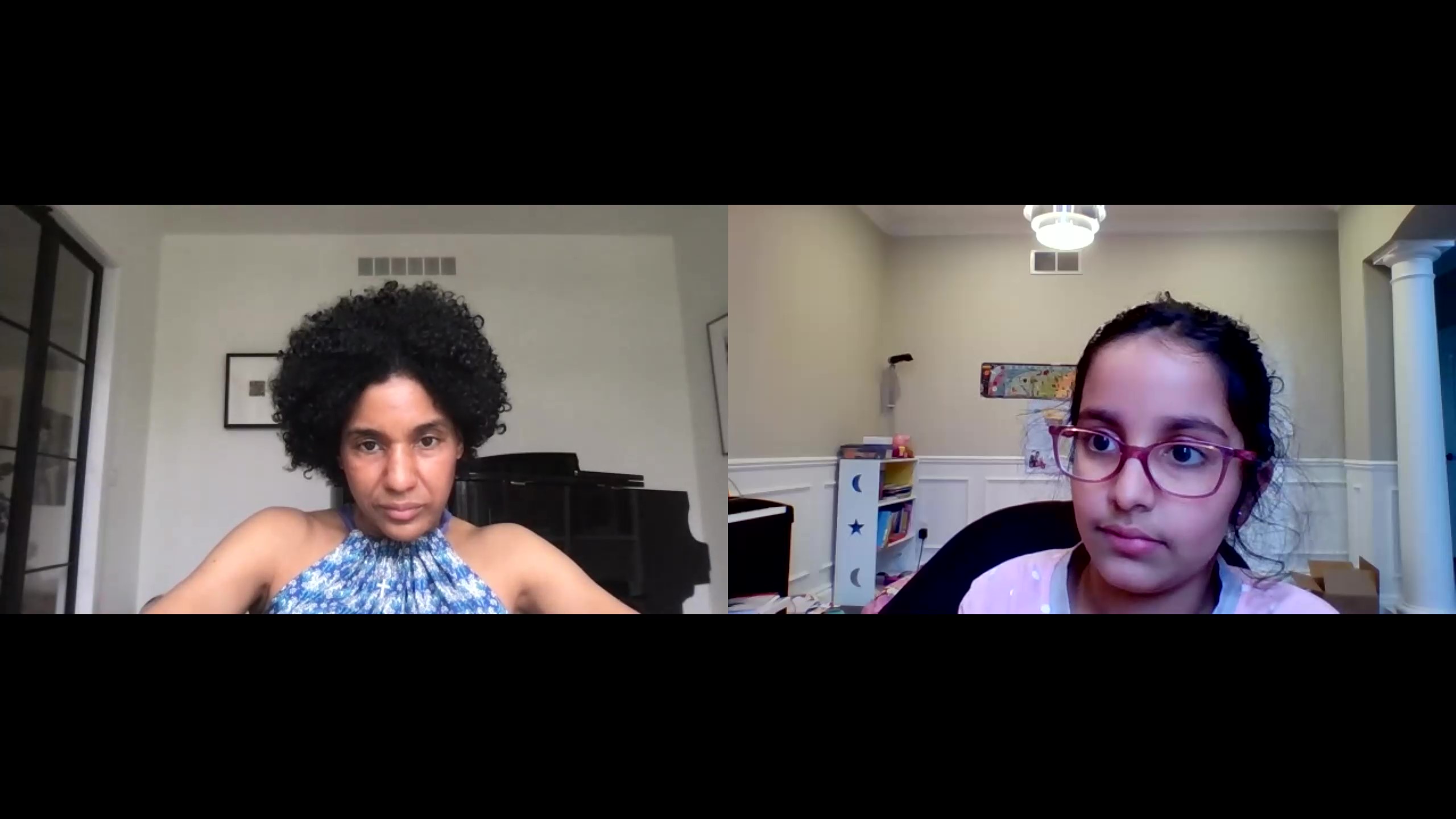 In addition to creating a new club, Teena and Simran also circulated educational videos on proper hand washing and mask wearing techniques during the pandemic. Originally created for Simran's school, the pair shared them with the 4-H community to provide simple, yet critical, COVID-19 tips in an easy format to consume. Teena and Simran's community service efforts also include raising money and materials for various 4-H and school drives, donating touch-screen tablets to the Wayne County 4-H program, and providing healthy living educational materials, which is one of Simran's 4-H project areas.
"It has been very rewarding seeing how our work has impacted others in the community," said Teena. "We have gained a second family from 4-H, have experienced such kindness and been welcomed by other members, volunteers and staff."
In Wayne County, the 4-H community is grateful for all the two have accomplished in such a short time and for their many contributions to the local program.
"I truly enjoy having Teena and Simran as part of our Wayne County 4-H community," said Milaina McCann, Wayne County MSU Extension 4-H program coordinator. "You can truly see how much Teena loves youth voice and youth recognition. As a 4-H parent and 4-H volunteer, she empowers Simran and other 4-H youth to explore their interests, develop their ideas, and showcase their skills. Each project from STEM to community service has been youth selected and led. Teena and Simran are a great reflection of 4-H youth adult partnerships."
To learn more about Michigan 4-H and how you can get involved as a 4-H youth or volunteer, visit 4h.msue.msu.edu.