Youth from 11 counties traveled to Atlanta, Georgia for the 2021 five-day leadership conference.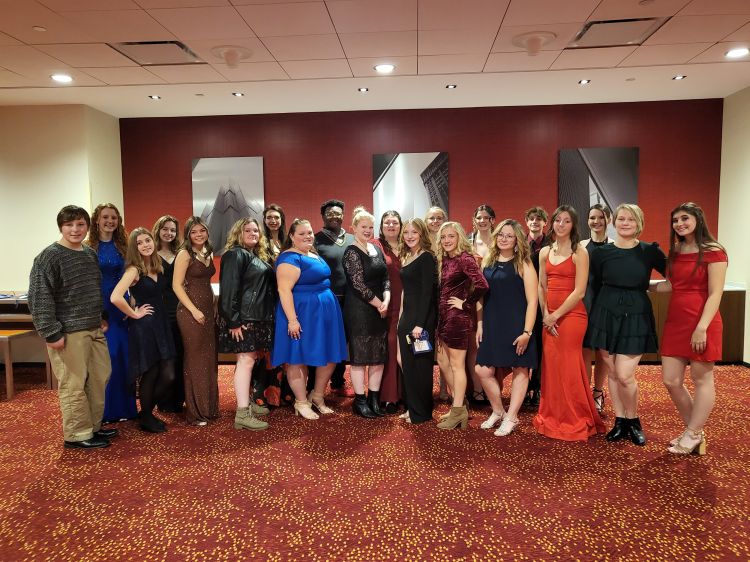 As it celebrated 100 years of existence, 21 Michigan 4-H'ers from 11 different counties headed south to Atlanta, Georgia for the annual National 4-H Congress. The five-day conference held Nov. 26-30, offered youth a chance to enjoy educational, service and recreational experiences related to diversity, various cultures, leadership, team development and much more.
"National 4-H Congress allows youth from all over to advance their leadership skills and develop a network of other teen leaders across the country," said Janelle Stewart, Michigan State University Extension 4-H youth educator, who attended the event with the Michigan delegation.
In total, more than 800 youth nationwide attended the conference that aims to inspire youth to make an impact in their club, community, country and world. Throughout the event, attendees heard from speakers that included Dan Clark, New York Times best-selling author; Dr. Carrie Castille, director of the U.S. Department of Agriculture's National Institute of Food and Agriculture; John Beede, worldwide adventurer and motivational speaker; and Manny Ohonme, a philanthropist, social entrepreneur and businessman who provides shoes to those in need.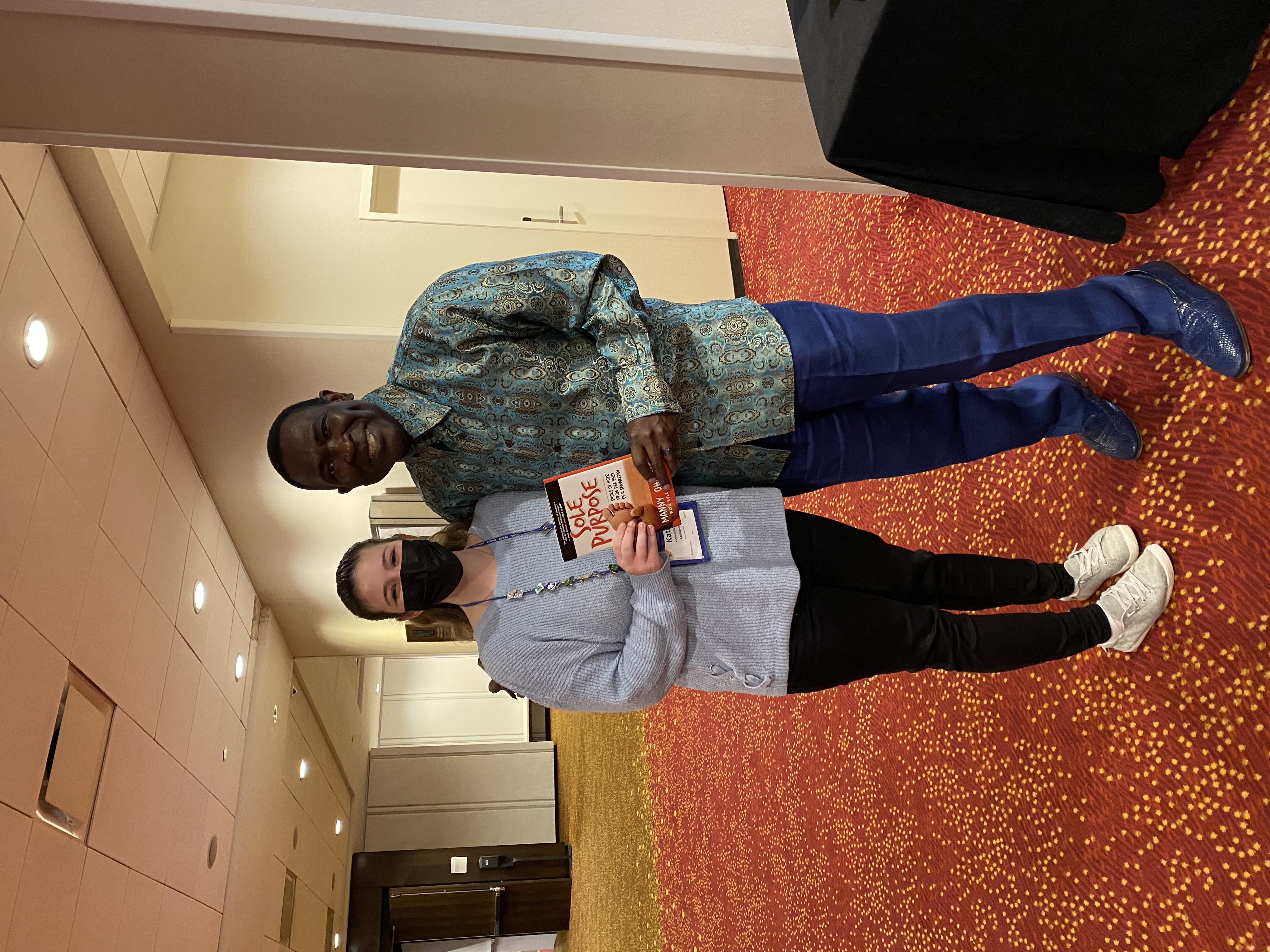 "Our main speakers were incredible to listen to," said Kathleen Bailey, a 17-year-old 4-H'er from Branch County who attended the event. "Manny created a company that creates and distributes shoes to developing countries. He taught us so much about how the life we live can be used to change the world. John is a mountain climber and his stories of courage and perseverance have stood the test of time."
Attendees also took part in various educational workshops, community service projects, tours and other recreational opportunities during their time at National 4-H Congress, for which the 100th anniversary theme was "A Century of Empowering Youth." Among the many highlights for youth were the International Dinner night, Congress Gala and the Night of Culture at the Atlanta History Center.
"At the International Night of Dinner, the atmosphere was so lighthearted," said Allie Johns-Devries, a 17-year-old 4-H'er from Alger County. "It was amazing seeing all the work that had been put into making the different exhibits and truly feel as though you had gone to these different countries to see a glimpse into their culture."
Beyond the many activities offered, National 4-H Congress also builds a network of teen leaders and grows relationships beyond state borders.
"When people from all across the country gather in one location you have the opportunity to learn from each and every person you speak to," said Bailey. "I met so many interesting and unique people from across the country, many of who I am still talking to months later. I made friends from Georgia, Tennessee, Oregon, Virginia, Florida, Louisiana and Iowa."
Johns-Devries agreed that the opportunity to meet and interact with so many new people was incredibly useful.
"The valuable thing to me was learning how to just walk up to new people and strike up a conversation," she said.
After returning home, the Michigan delegation continues to put the lessons learned and skills developed to good use in their own communities.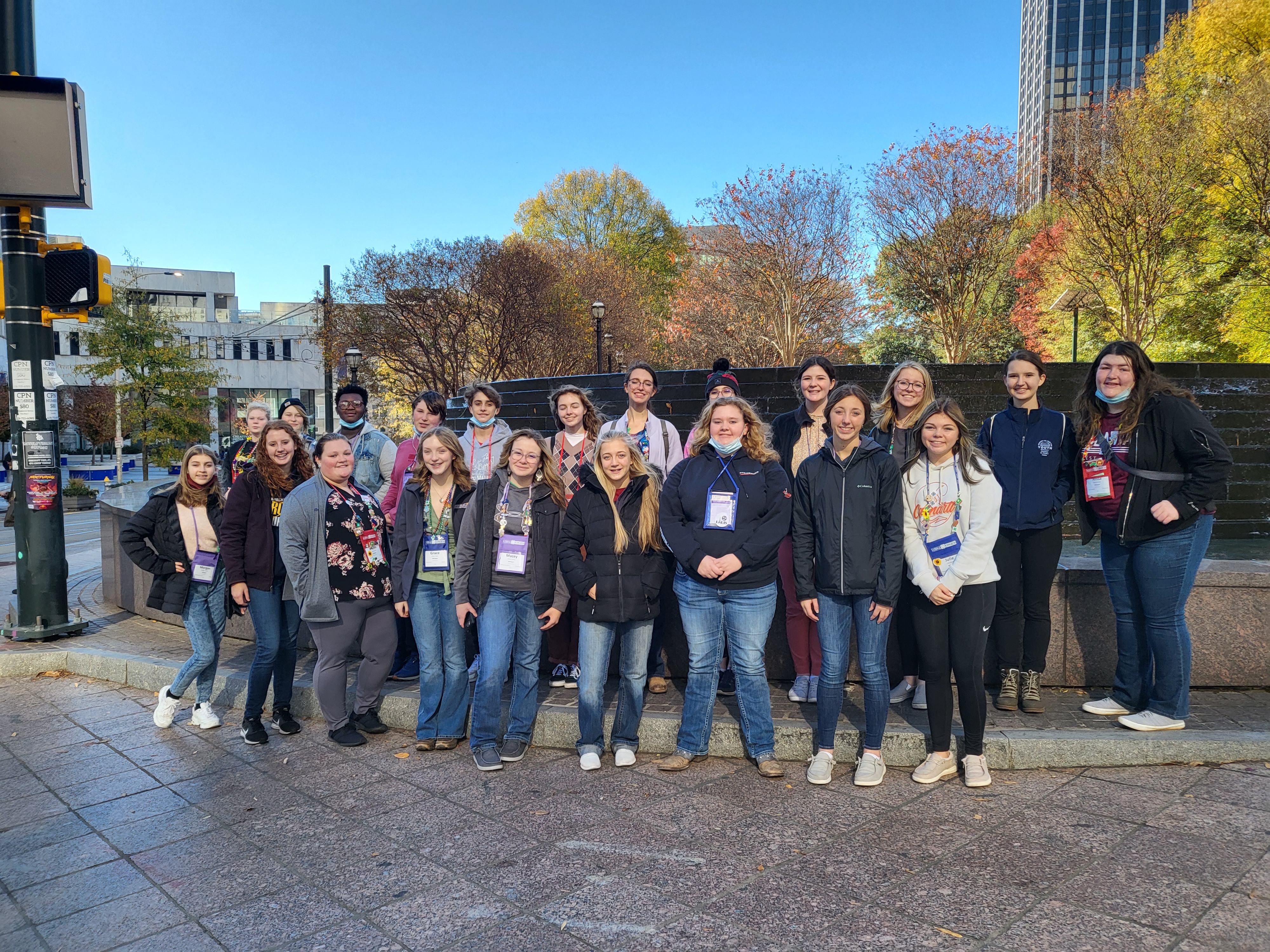 "Every single part of the trip has had a lasting impact on my life," said Bailey. "I learned no matter how insignificant you feel like your actions may be, they can have a monumental impact on someone else's life. I was able to make connections with people from all across the country, my goal is to be able to use these connections with people and solve problems that affect people from West Virginia to Oregon."
"This experience will impact me in the future by teaching me how to improve my community," remarked Johns-Devries. "It has taught me more about 4-H in the rest of my country. It also helped me to know what to do in situations where you have to problem-solve with people you don't know."
Although both were first-time attendees, Johns-Devries and Bailey would encourage anyone to attend National 4-H Congress in the future, if given the chance.
"You hear from amazing speakers, make connections with people of all different walks of life, and participate in entertaining activities," said Bailey.
"This was my first-time taking part in a 4-H opportunity that took me out of Michigan," said Johns-Devries. "It was so hands-on and inclusive, yet somehow was still always fun and a learning experience."
For Stewart, who has attended in previous years, the experience was as remarkable as the first time she attended.
"Being able to travel with a group of outstanding teen leaders from Michigan and meeting others across the country was an awesome experience. Seeing how resilient the teens were and how they adapted to protocols that allowed them to have the experience was just a great feeling as well as reflective of how important providing these opportunities are for the youth."
To learn more about joining Michigan 4-H as a youth or volunteer, visit the Michigan 4-H website. To learn more about National 4-H Congress, visit national4-hcongress.com.