Michigan 4-H Foundation funds 4-H statewide learning experience sponsorships
For the 2022-23 program year, the Michigan 4-H Foundation funded sponsorships for 20 statewide 4-H learning experiences totaling $95,503.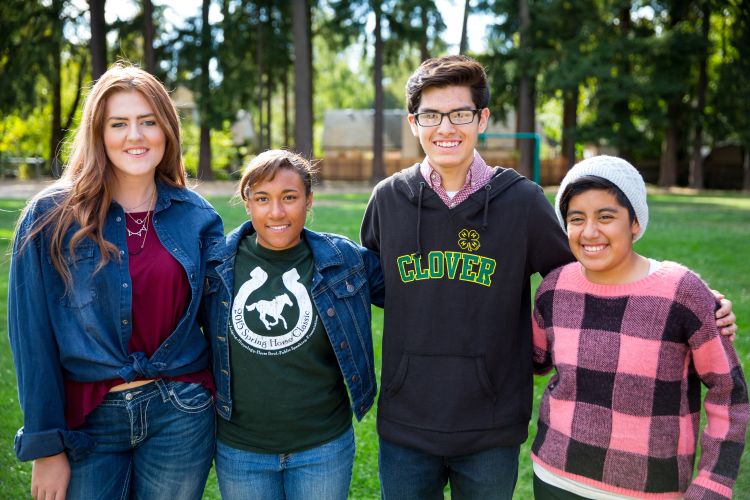 As the private resource partner for Michigan 4-H, the Michigan 4-H Foundation provides funding to support a variety of statewide 4-H learning experiences, greatly reducing the cost for 4-H youth, volunteers and staff to attend a variety of events. This discount (previously referred to as a subsidy) is provided by generous gifts from donors, endowment fund earnings and general fund support from the Michigan 4-H Foundation to the 4-H Statewide Learning Experiences Fund. 4-H program staff and/or event coordinators may apply for support from this fund on an annual basis.
Statewide 4-H learning experiences often include skill-building workshops and events to teach methods, share new ideas and offer learning opportunities to 4-H youth and volunteers.
For the 2022-23 program year, the following programs were funded, totaling $95,503 in sponsorships from the Michigan 4-H Foundation.
4-H Capitol Experience
4-H Dairy Judging Bootcamp
4-H Exploration Days
4-H Great Lakes and Natural Resources Camp
4-H National Congress
4-H State Dog Agility Workshop
4-HYPE: A teen leadership and influencer retreat
Clare and Gladwin County 4-H Summer Camp
Macroinvertebrate Collection Kits
Michigan 4-H Creative Arts Celebration
Michigan 4-H Dog Camp
Michigan 4-H Environmental and Outdoor Education Certification
Michigan 4-H GooseChase
Michigan 4-H Month of the Military Child GooseChase and Celebration
Michigan 4-H Paddlesports Cohort
Michigan 4-H Spectacular Youth Leadership Institute
Michigan 4-H State Youth Leadership Council Training Retreat
Michigan 4-H Statewide Program Promotion
National 4-H Dairy Conference
World Food Prize Michigan Youth Institute
In addition to the programs above, statewide 4-H workshops will continue to receive funding as designated by their respective sponsors.
Annual support for 4-H learning experiences is provided by these Michigan 4-H Foundation endowment funds:
Adam Family Endowment Fund
James H. and Dorothy A. Anderson Fund
Jack and Betty Barnes Tribute Fund
Thelma and Leonard Burleigh Fund
Thomas H. Cobb Shooting Sports Fund
Phyllis Eppelheimer Memorial Fund
Donald J. and John H. Hawkins Memorial Fund
Henning Family Fund
Sandra Clarkson Stuckman 4-H Endowment Fund
William Allen Schiller Memorial Endowment
Turner-Ousterhout Memorial Fund
Westrate Family Fund
WNF&GA, Michigan Division Endowment
Howard Zindel Memorial Fund
Support is also provided by individual donations and these 4-H learning experience sponsors for 2022-23:
GreenStone Farm Credit Services
National 4-H Council partnerships with JOANN and Tractor Supply Company
Tkachik Sisters Charitable Fund of the Community Foundation of Southeast Michigan.
Additional 4-H learning experience sponsorships are available. Learn more at: https://mi4hfdtn.org/4-h-learning-experience-sponsorship-requests.
If you or your organization are interested in sponsoring a 4-H learning experience, visit https://mi4hfdtn.org/statewide-4-h-learning-experiences.